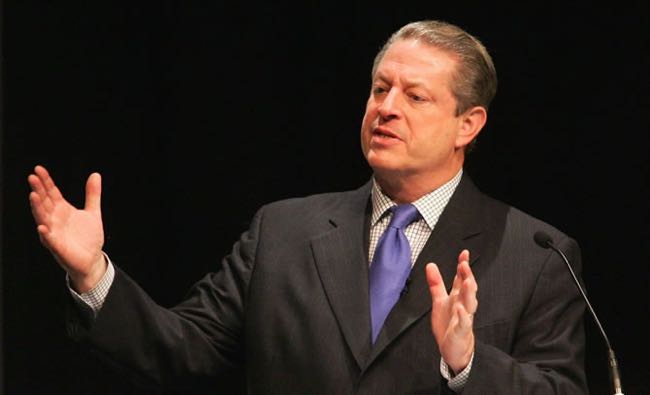 By Ray Bennett
Fresh from his triumphant appearance at the Oscars, Al Gore (left) was in London Monday for the U.K. launch of the interactive youth TV channel Current, of which he's chairman.
The new service launched the same day via Sky and Virgin to bring its global reach to around 50 million subscribers. The former vice-president looked slimmer than reports from the Academy Awards red carpet suggested and he appeared dapper in a sharp suit and shiny black Lucchese cowboy boots.
He was on good form too. In the press conference, he assured a correspondent from the Economist that Current's election coverage would not show a left-leaning bias and nor would it endorse candidates. "We do," said the man from the Economist. "Yes, and you picked the wrong ones," quipped Gore. "I am still waiting for a formal apology."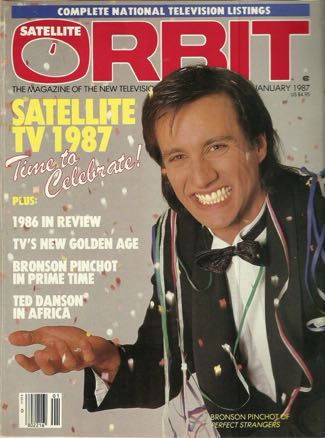 Away from the media hubbub, I reminded him of his days as U.S. senator from Tennessee when he was much concerned with the television industry's neglect of rural American viewers who owned big satellite dishes.
I was the editor of a national U.S. magazine called Satellite Orbit in 1986 and 1987 and we covered a lot of what Sen. Gore and Sen. Dale Bumpers from Arkansas were up to in regard to satellite TV legislation.
Gore seemed pleased to be reminded of those relatively innocent days and recalled Satellite Orbit, which at the time had a monthly circulation of more than half-a-million. He asked to be remembered to the gang but I've long since lost touch with my former colleagues.
Orbit was published out of Boise, Idaho, in those days and then it moved operations to D.C. It continues to be in operation with addresses in Seattle WA and Edmonton, Canada, and they still use the logo that we introduced 20 years ago (pictured). Looks good, too.