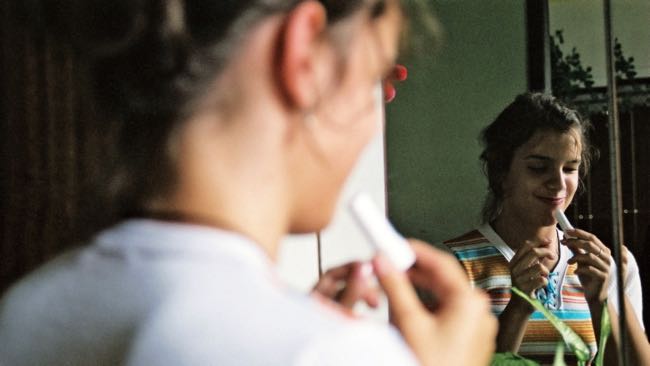 By Ray Bennett
CANNES – Love is blind, the poets say, and the blind also love but it's not so easy to clink glasses of celebratory champagne when you and your partner cannot see.
Slovakian director Juraj Lehotsky observes this charmingly in his heartwarming documentary "Blind Loves", screened in Directors Fortnight at the Festival de Cannes.
Filmed in the half-light of claustrophobic living quarters that do not bother those without vision, this look at several blind people getting on with their lives sends an unsentimental but optimistic message. Destined for strong showings on the festival circuit, the film also should thrive in educational circles.
Lehotsky has a keen and compassionate sensibility and he uses classical music to great effect. Even at a trim 77 minutes, the film makes the characters come alive and some of the small moments are deeply affecting.
These include blind lovers losing each other momentarily on a crowded dance floor; a sightless woman hanging up the laundry to dry on a line; a young boy asking his now-blind mother what she used to see; a blind woman describing why her favorite color is orange because of all the senses primed by the fruit; and a teenaged girl tapping into the Internet and dreaming of love.
It's a film that puts a smile in your heart and you don't need eyes for that.
This review appeared in The Hollywood Reporter.