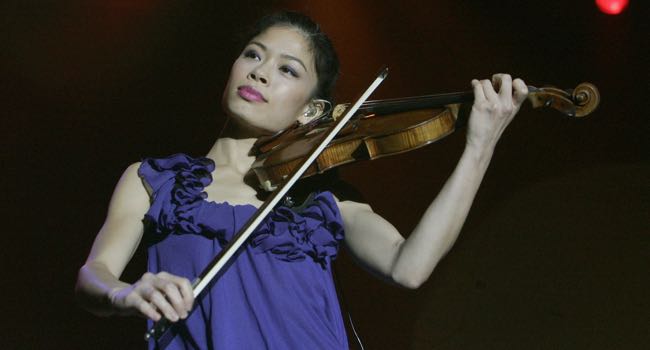 By Ray Bennett
LONDON — Classical music and opera will be front and centre on a new channel called Sky Arts 2 being launched Oct. 20 by British Sky Broadcasting featuring new shows from performers such as Vanessa Mae (pictured).
With the addition of the new channel, Sky Arts will be renamed Sky Arts 1 and will focus on contemporary and niche interests including documentaries and live rock concerts. Sky Arts HD will provide high definition content from both channels.
Sky Entertainment Managing Director Sophie Turner Laing said: "Arts is integral to the Sky platform and we now have the wealth and breadth of diverse arts content to warrant two dedicated arts channels. This is further evidence of our commitment to invest in the content that people love and demonstrates how pay-TV can meet viewers' individual needs."
Shows on Sky Arts 2 will include HD Metropolitan Operas with performances including "Romeo & Juliet" "La Boheme" and "Macbeth"; Vanessa Mae's "Classical Top Ten", featuring classical music performances chosen by Sky Arts viewers; and a four-part series titled "The Forgotten Painter – Edward Seago", in which Selina Scott will examine the life and work of the late British painter, and Brian Sewell's series "The Naked Piligrim".
Sky Arts 1 programs will include Madness frontman Suggs' "Italian Job", a cultural tour of Italy; "Art Rocks", featuring the artistic talents of Iggy Pop, Moby, George Clinton, Graham Nash and Dave Stewart; Mariella Frostrop's "The Book Show" and "Tim Marlow on Francis Bacon".
The live music strand on Sky Arts 1 will run Monday through Saturday nights with important concerts from acts including Queen, Johnny Cash, the Who and Eric Clapton.
This story appeared in Cue Entertainment.