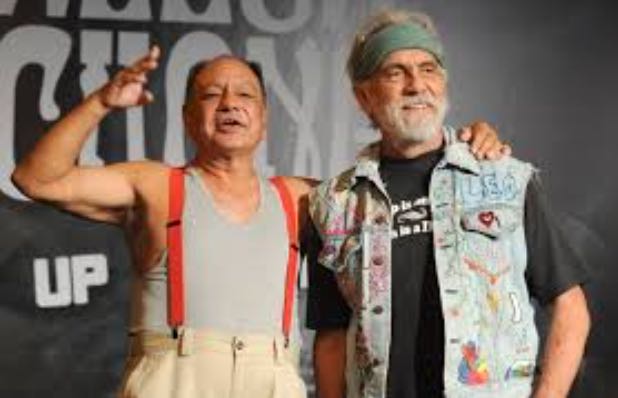 By Ray Bennett
My old TV Guide mate Bill Brioux has a pretty good interview in The Toronto Star today with Cheech and Chong, the great seventies tokers, who are back on tour in North America for the first time in ages. This is how the article begins:
Isn't it high time for a Cheech and Chong reunion?
After decades of bitterness and one memorable bust, those counter-culture comedians – Richard (Cheech) Marin and Tommy Chong – are ready for another joint venture.
They've smoked the peace pipe and are reuniting for a giant comedy tour – their first in 25 years – which kicks off tonight at their favourite performance venue in the world, Toronto's Massey Hall.
Read Bill's full interview