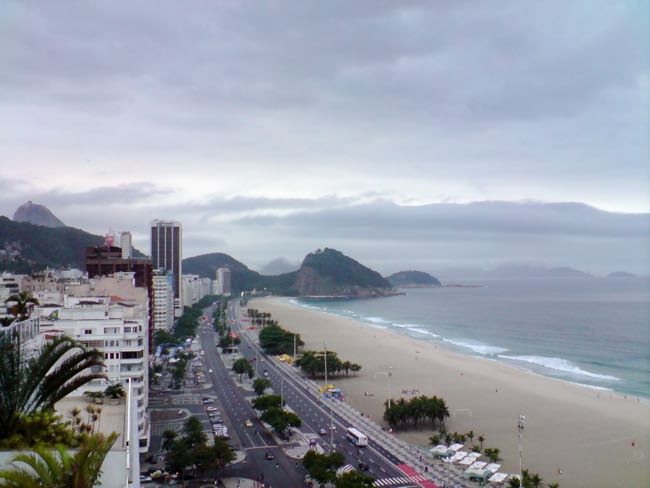 By Ray Bennett
RIO DE JANEIRO – They say that Rio de Janeiro sparkles in the sunshine but the sun has been in scarce supply this week with cloudy skies and often torrential rain and the city's Rio's Copacabana Beach remains impressive in my photo even in a downpour, as my photo from my hotel room shows.
The fine and generous hospitality of the folks at the Rio International Film Festival, not to mention the great food (see below), has more than made up for it and to spend time with filmmakers and industry people from places including Brazil, Argentina, Colombia and Cuba certainly broadens horizons.
Thanks to L.A.-based composer James Stemple, who scored Ted Thomas's fine documentary "Walt & El Grupo", I met legendary Brazilian guitarist and songwriter Guinga. He strolled into the hotel with his two sons but James was delayed so, with help from the excellent English of his youngsters, we had a good chat.
I also had an absorbing conversation about world politics and the U.S. election with Viggo Mortensen, whose moving tale "Good", set in Nazi Germany, will be the closing gala film at the festival.
It turns out that Mortensen also was there when I was among the 1 million folks in London who marched against the invasion of Iraq before it happened. His new film speaks to a society that doesn't do enough to be aware of what's going on and fails to rein in its leaders. Before leaving London last week, I also saw him in Ed Harris' terrific western, "Appaloosa". Along with "A History of Violence" and "Eastern Promises," the actor is really on a roll.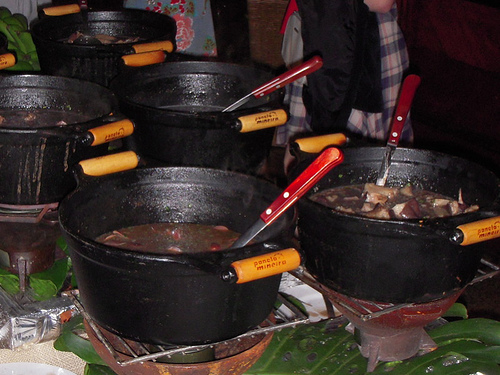 A highlight today was a lengthy conversation with cinematographer Peter Anderson, who was giving talks on 3D to professionals and students with one of the many films he's shot, "U2 3D," screening at the festival.
Anderson spoke about his passion for film history and we shared memories of pioneer filmmakers such as Hal Roach and Stan Laurel and golden age stars such as James Stewart, Gregory Peck and Burt Lancaster: "We who remember them carry their legacy."
Meanwhile, the Festival do Rio market announced that it will take its show on the road next year with a conference in Europe and a traveling promotional tour of the United States tied to the annual Premiere Brazil event at New York's Museum of Modern Art in July.
Rio de Janeiro International Film Festival executive director and RioMarket director Walkiria Barbosa said that more information about the ventures will be announced early in 2009, but the goal will be to spread the word about the potential for international coproductions with Brazilian filmmakers. She said she expected the European conference will take place in the United Kingdom but that has not yet been decided.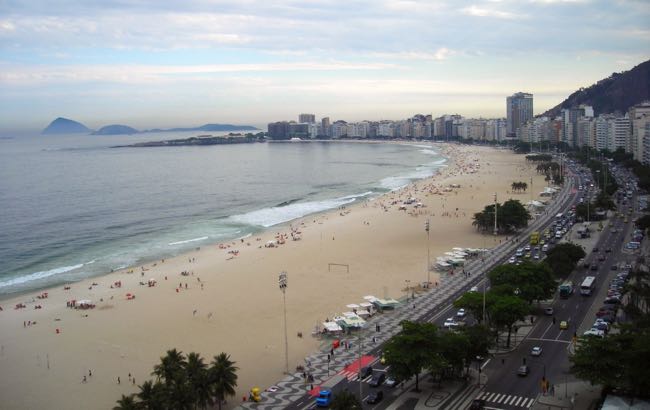 Barbosa said, "It's very difficult for films in the Portuguese language unless they are very special, like 'Central Station' or 'City of God'. The way forward for Brazilian producers is to seek co-producers in different countries to make films in English, and that's who we want to meet and talk to."
She said the Brazilian film industry aimed to speak not only to film industries in other countries but also Internet operators, telecom and audiovisual companies and television producers.
The 10th annual Rio de Janeiro International Film Festival has attracted big crowds despite torrential rain that caused blackouts in parts of the city on Saturday night.
The Coen Bros.' "Burn After Reading," Woody Allen's "Vicky Christina Barcelona," David Gordon Green's "Pineapple Express" and Saul Dibb's "The Duchess" were among films that have met with enthusiastic response from Rio audiences. Australian director Stephan Elliott's "Easy Virtue" also was a hit and was picked up for Latin American release by Sony Pictures Classics.
The market held no panel discussions on Sunday due to municipal elections although the usual prohibition on the sale of alcohol on Election Day was suspended because of the festival, which continues through Thursday.