By Ray Bennett
LONDON – Country music radio in the United States has never known what to do with its mavericks, as Emmylou Harris and Steve Earle can attest, and among the brightest talents to suffer from its blinkered ways is Suzy Bogguss.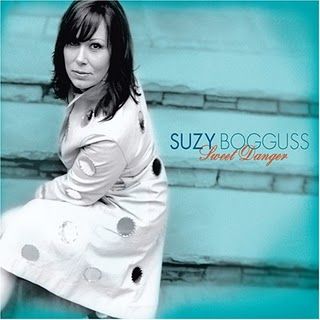 Steeped in country tradition but with a musical sensibility that draws from many different sources, Bogguss has a crystal clear voice that reflects her wit and intelligence. She put out many albums and had some hits before first radio and then her big-time label dropped her.
But parting ways with a major record label these days doesn't mean much to someone with immense talent and a loyal fan base. Boggus continues to put out albums and tour. Her latest release is titled "Sweet Danger" on the Loyal Duchess imprint and she's at the Round in Newcastle Jan. 26, Memorial Hall, Sheffield Jan. 27, the Purcell Room on London's South Bank Jan. 28 and the ABC Glasgow Jan. 29.
Every Bogguss CD is on my shelf and having seen her perform at the Troubadour in Los Angeles a few years back, that Purcell date would be a can't miss, but MIDEM beckons in the south of France.
Paul Sexton wrote about her and Shelby Lynne in the Sunday Times:
"You don't have to be Willie Nelson to be a country outlaw. For any Nashville cat or kitten with a broad musical palette, the current rules of the genre are just begging to be broken. They may have burnt their bridges to country radio in the process, but Shelby Lynne and Suzy Bogguss are two of the artists proving what can be achieved."