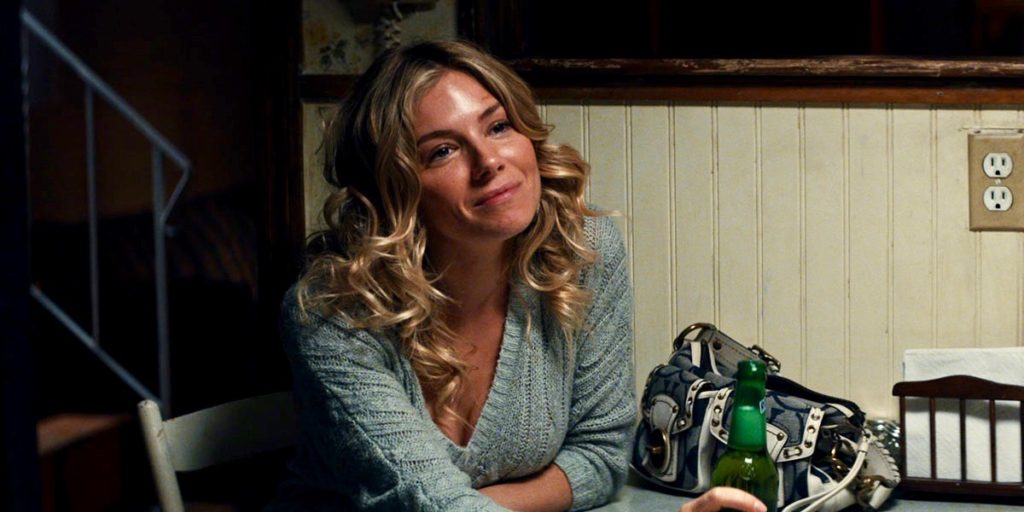 By Ray Bennett
'American Woman'
Sienna Miller (pictured above) is outstanding in Jake Scott's portrait of a beautiful and reckless but determined working-class woman who must overcome not only her lousy taste in men but the sudden disappearance of her teenaged daughter. Great work, too, by Christina Hendricks, Aaron Paul, Amy Madigan, Will Sasso and the boys who play her grandson. Brad Ingelsby's script is insightful and agile and Adam Wiltzie's score helps nail the place and time.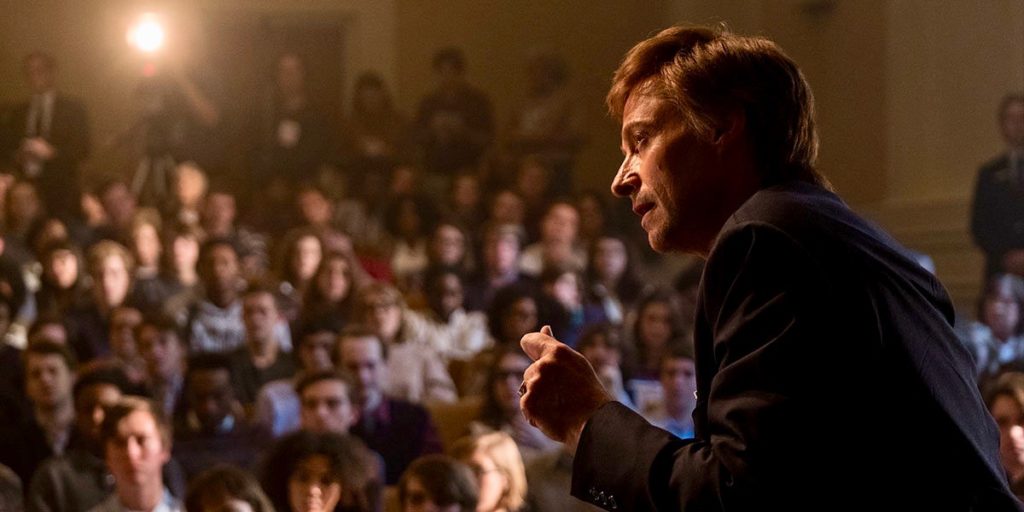 'The Front Runner'
Jason Reitman's account of how Senator Gary Hart managed to blow his presidential chances in 1988 by his inability to keep his pants on is really a newspaper story as much of the time is spent in the newsrooms of the Miami Herald, the Washington Post and the New York Times. It's solid story-telling with fine performances by Hugh Jackman as Hart (pictured above), Vera Farmiga as his wife and a large cast. Rob Simonsen's music helps set the scene.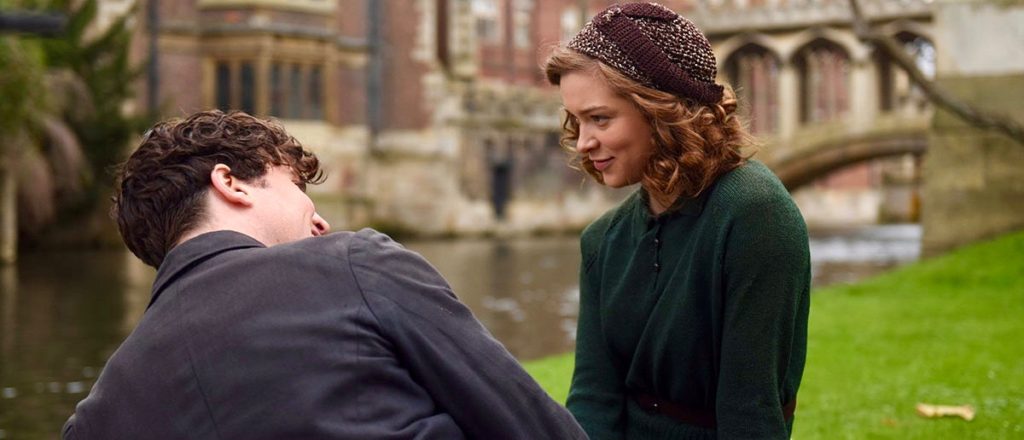 'Red Joan'
Sophie Cookson (pictured above) is very impressive as idealistic young physicist Joan Stanley who gets involved with a group of intellectual communists at Cambridge just before World War II and ends up in a plot to share the secrets of the atom bomb with the Soviet Union. The story is told in flashbacks with Judi Dench as the older Joan. Theatre legend Trevor Nunn shows he knows about film too. George Fenton's score is typically evocative.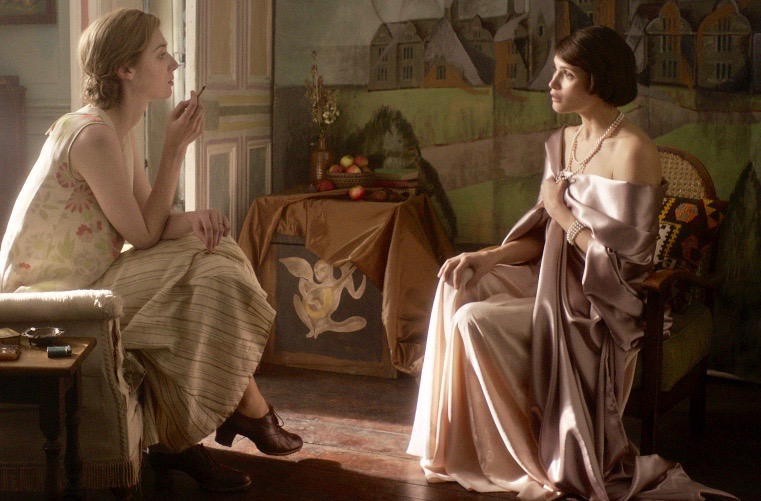 'Vita & Virginia'
The best way to watch Chanya Button's 'Vita & Virginia' would be on a big screen at home with a glass of wine and the sound turned off. Actress Eileen Atkins has adapted her play based on the letters of Vita Sackville-West and Virginia Woolf, part of the early 20th-century Bloomsbury set, who had a volatile but long-lasting relationship. The Times critic said of the play, "If two orchids were to communicate across a perfumed hothouse, they would surely sound a bit like this." The film suffers from poor lighting, clumsy editing, pretentious prattle and incongruous music. The players and costumes, however, are gorgeous. Gemma Arterton (pictured above right), as Vita, and Elizabeth Debicki, as Virginia, change outfits for every scene and they are equal to every ravishing close-up.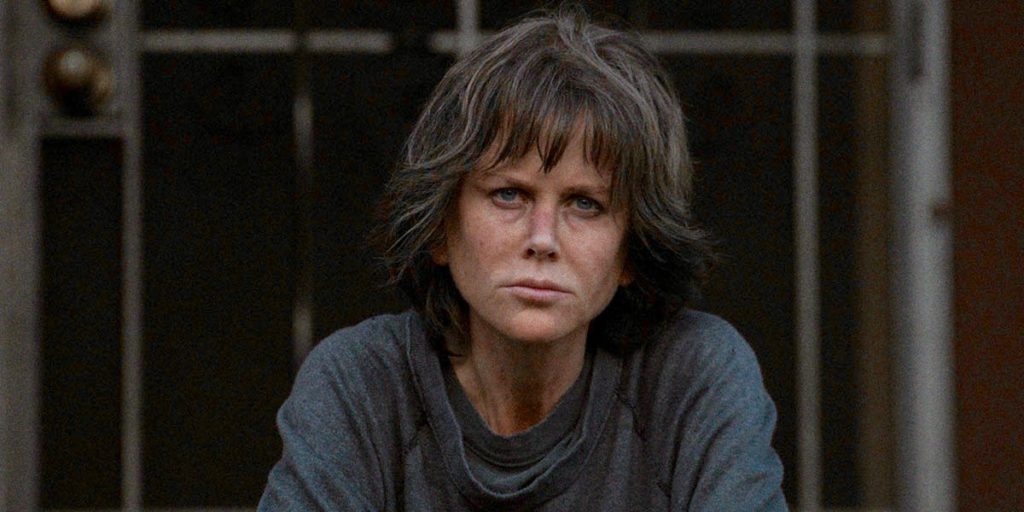 'Destroyer'
Grim, dull and clichéd, Karyn Kusama's crime yarn 'Destroyer' smacks of a vanity project for Nicole Kidman (pictured above) who appears first in a state of utter dissipation as a bitter cop who reflects on a violent incident in her past when she was young and vibrant.  It's all under-belly Los Angeles, drugs and guns, the usual stuff, with an overbearing score.
Full reviews to come.