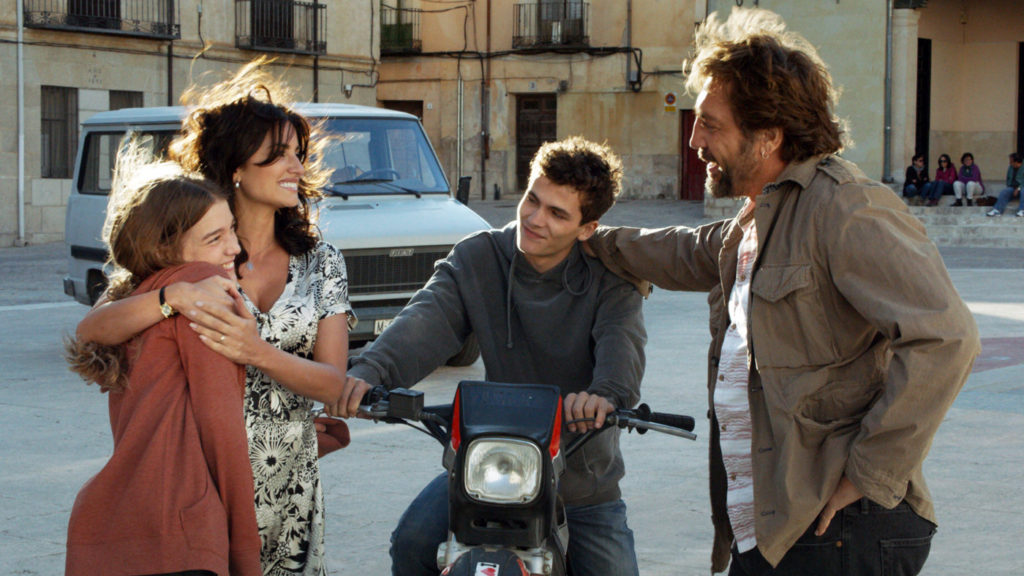 By Ray Bennett
LONDON – Married Spanish Oscar-winners Penelope Cruz and Javier Bardem have become a reliable partnership onscreen and their latest feature together, 'Everybody Knows', is a bright addition to their canon. It opens today in the United Kingdom.
Written and directed by Iranian filmmaker Asghar Farhadi ('The Salesman', 'The Past'), it's a handsome, almost old-fashioned romantic drama that turns into a mystery with the kidnaping of a young woman from a large and colourful wedding reception.
Cruz and Bardem (top with Carla Campara and Sergio Castellanos) play former lovers now married to other people and their relationship is central to the plot, which changes the mood of the film from joyous celebration to sobering fear and consequential examination of family secrets and resentments.
The two stars are matched by a fine cast and the film is shot beautifully by José Luis Alcaine ('Volver') with an evocative score by Javier Limón. It screened at the Toronto International Film Festival in 2018.