"When you are on a cliff edge but you don't know it's a cliff edge, it gives you perfect confidence." – Orson Welles
Hello, this is Ray Bennett writing from London on movies, television, theatre, music, media and more. You might have seen my stories, features and reviews for many years in The Hollywood Reporter and other outlets around the world as they were syndicated by the Reuters news agency. Rotten Tomatoes, Metacritic and other aggregators also flagged my reviews.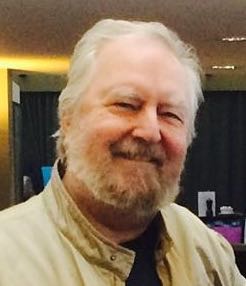 For more than a decade, I was a regular at the Festival de Cannes, along with the festivals in Berlin, Venice, Locarno, Karlovy Vary, Edinburgh, and London. I made it to the Rio de Janeiro International Film Festival once and I have been very glad to be back at the Toronto International Film Festival for the past five years. I've covered music at MIDEM and television at MIP.
I reviewed major music concerts such as "Live 8," "Concert for Diana," and Led Zeppelin. I attend the Krakow Film Music Festival each year and the World Soundtrack Awards at the Ghent Film Festival in Belgium.
I've been editor, writer, reporter, and critic covering the entertainment business on major monthly and weekly magazines, and big-city dailies in the United States, Canada and my native England throughout my long career.  I covered US and Canadian film, television and music from the vantage point of The Windsor Star, across the river from Detroit. I was Managing Editor of TV Guide Canada and Arts & Entertainment Editor at both the Los Angeles Herald Examiner and the Los Angeles Daily News; also Senior Editor of Video Digest, Editor of Satellite Orbit and West Coast Bureau Chief of Entertainment Weekly.
Long associated with The Hollywood Reporter, I was Managing Editor of Special Issues in Los Angeles, European Bureau Chief based in London, and I worked as editor and critic on The Hollywood Reporter Dailies in Cannes and critic for the Berlin and Toronto THR dailies. Also, I was senior editor and correspondent for the UK home entertainment trade monthly Cue Entertainment.
I started out as a trainee reporter on the Gravesend Reporter in Kent, England, and then worked for the entertainment weekly Where To Go In London. In Canada, I was a reporter at the Brampton Daily Times and a feature writer and columnist at the Sudbury Star before I joined The Windsor Star.
I've written for the Los Angeles Times, People Magazine, US Magazine, Penthouse, Variety, Maclean's, the Bookseller, Inside Books, Marquee Magazine, the British Journalism Review, and many more. I've been on BBC-TV, Channel 4, Channel 5, CNBC, CNN, Bloomberg, PBS and BBC Radio's "Woman's Hour."
I am a member of the Critics' Circle in London in both the film and drama sections, and  a member of the British Academy of Film and Television Arts (BAFTA).
I am very fond of standing stones, burial mounds, iron-age forts, abbeys, old buildings and ruined castles. Only in England would they put up a sign like the one at Tintagel Castle in my photo on the home page. But it serves for all in the entertainment business because everyone is always on the precipice of success or failure.
These are dispatches from The Cliff Edge.