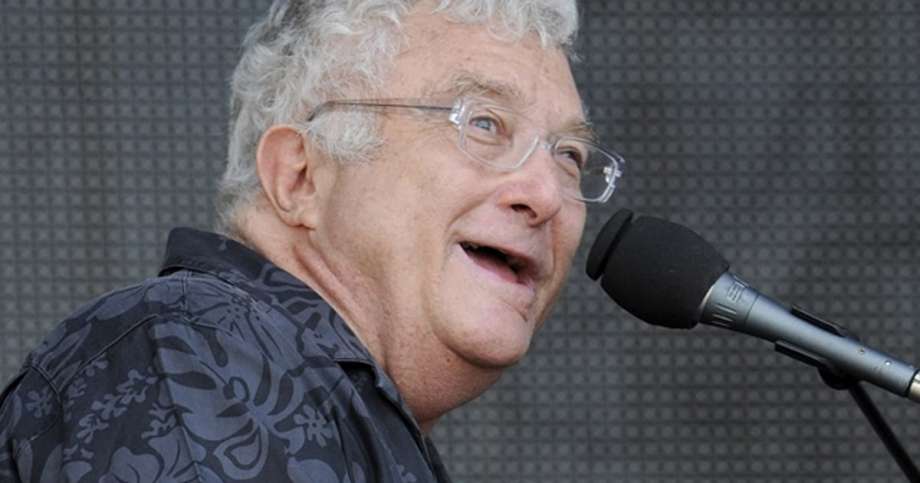 By Ray Bennett
LONDON – Randy Newman, who turns 80 today, has Academy Awards, Grammy Awards and Emmy Awards and he is in the Rock and Roll Hall of Fame. He's also a very funny man. He told me that he thought once of being a television comedy writer and he would make a great one – his work on 'The Three Amigos' with Steve Martin and Lorne Michaels is proof of that – but TV's loss is music's gain.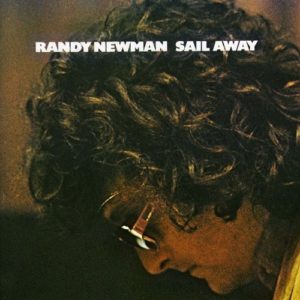 He has been one of my favourite singer-songwriters since I bought his album 'Sail Away' in 1970 and he deserved Oscar's attention for scores such as 'Ragtime', 'The Natural' and 'Avalon' long before his 16th nomination led to a win in 2002 for best original song for 'If I Didn't Have You' from 'Monsters, Inc.' (He won a second in 2011 for 'We Belong Together' from 'Toy Story 3'). I own nearly all his recorded work; I've seen him in concert several times; I've interviewed him a few times and had drinks with him at the Festival de Cannes.
Hanging out with Randy Newman is as interesting and as much fun as you might expect it would be. His humour can be as caustic as some of his songs but he is self-deprecating and droll and a keen observer of life in general and music in particular.
Part One: Randy Newman, songwriter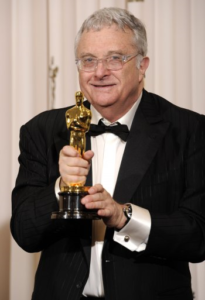 He told me in Cannes in 2002 that he wasn't bothered that his first Academy Award came for a song for hire. "The awards don't have much to do with merit," he said. "I've often thought, I get to vote on cinematography. I don't know a damned thing about cinematography. Costume design – look at me. They let me vote on those and film music is sort of an arcane kind of craft. There aren't many people who know a great deal about it. If they hear a tune they like they might think, well, there's a good score but that's a different thing. I don't mind that it isn't Beethoven's 7th symphony that I got it for. I always expected that it would be something trivial possibly."
After all those nominations, though, the win did come as a surprise. "I thought I would lose again. I thought Paul McCartney would win or Sting would win. You really couldn't hear where I was sitting but Faith Hill told me and pushed me out, which was nice. I had nothing in mind to say. I thought, oh, Jennifer Lopez is out there, I'll say something about, 'Oh, this is like going to heaven with a lot of beautiful women' … it was more of a Muslim heaven than any other kind, but when I got there she didn't look like Jennifer Lopez. Not that I'd ever seen her when I was stalking her earlier. I was very surprised that the audience jumped up. If they liked me so much why didn't they give it to me 20 years ago? The orchestra was applauding. They were told not to, I learned later. But they did and it touched me. If I'd had a heart it would have been full. But I was very moved, much more so than I thought. I never minded losing. It was always the nomination that really meant a great deal to me. But when I was up there I was kind of choked up and touched that the people were so happy for me."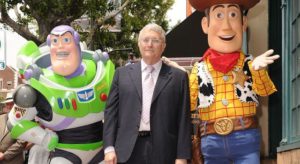 Newman's songs for movies are very different from those he writes for his own albums. He said, "If they give me an assignment and give me enough adjectives on what the song will be – it's about friendship and they're friends, and we'll all work together and everything will work out … given any sort of assignment, any sort of start, I can write a song fairly quickly. For myself, I won't say 'I love you' or 'You've got a friend in me'. I mean, I will but it's just harder. It's too hard."
You won't learn anything about Randy Newman from his songs. "For the 99% of you who don't know my music … the style I've chosen is sort of the third-person style where I'll be a narrator who's often unreliable or stupider than we, the audience, are. That's not me, ever. I don't think I have five songs where the 'I' is actually me in them. It's an odd choice to have made. I forgot what point I was making. I actually had a point. Anyway, it's an odd box to be in. Maybe I'll try and be more direct. If I were to write a song called 'I love you just the way you are'. That sounds like a hit song to me, that idea. I like that. Or like, 'Somewhere over the … rainbow'."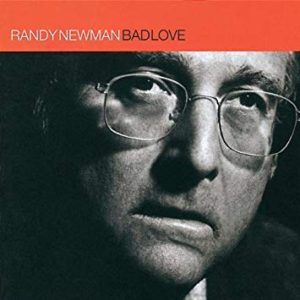 Writing an album such as his brilliant 'Bad Love' (1999), he said, "was a matter of courage and will. I've never liked to write so I don't just leap in there to the piano every morning. I kind of have to drag myself in there. With a movie there's discipline imposed from without so you have to work every day from eight in the morning until six at night or you don't finish. I don't anyway. When I'm given an assignment and I have to please the director, the studio, the movie people, it's the closest I get to the mainstream. I don't write songs like that much. I do it for the movies but not if I'm left to my own devices. When you're writing songs for yourself … I mean they're hardly waiting for the next Newman album; it's not going to affect their bottom line. People don't line up at midnight. So it's not like the record company has got to have the new record this month. So, it tends to drag on but I get there. To write songs my own albums, I make up assignments for myself. It's a little better."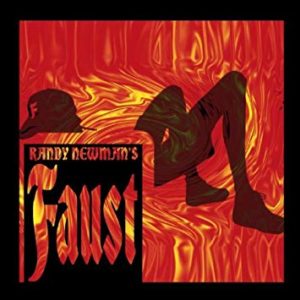 Newman paid attention to songwriting at a young age because while his father was a doctor – "he gave drugs to the other side of the family who are all down below watching us now" – he also wrote songs. "I admire his lyrics. He admired Lorenz Hart a great deal and I do too.  I like Sondheim, Dylan, Cole Porter, the French story-telling guys Jacques Brell and Charles Aznavour … I do sort of the same thing; shittier but sort of. Tom Lehrer, I'm somehow related to Tom Lehrer. It's very rare for someone to write as many humorous songs as I have. I like to make people laugh. I admire Carole King. We were competing against her, Jackie de Shannon and I. We were at the same publishing company when Carole King and Barry Mann and Cynthia Weill were at a very successful publishing company. I would think I was writing real middle-of-the-road stuff for Gene McDaniels or the Crystals and she was getting all the records. Pre-'Tapestry' was really great stuff, a great American writer. Irving Berlin is an inexplicable genius. He had hits for 50 years, from 1908 to 1954."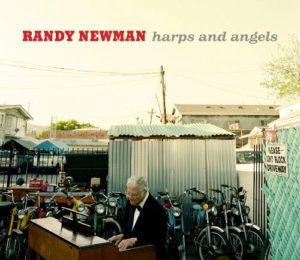 There are several box-sets of the Newman canon. 'Randy Newman's Fuast: Words & Music' is a masterpiece and besides 'Bad Love', he has produced wonderful new original material on 'Harps and Angels' (2008) and 'Dark Matter' (2017).  He told me, "There's a lot of evidence to indicate that people do their best work at a very young age in rock and roll. Like chess and physics but dumber. There aren't many people who get better and better and better. McCartney's an exception. He did his best work with Wings, and continued to grow. And still he remains a regular bloke even though he's got a billion dollars. He's got a mouth, he'll drink a beer with you as soon as not. But there's a lot to indicate that people do do their best work sometimes before they're 30. The Who stayed good. Neil Young has stayed consistent. I wasn't sure whether I would be one of the ones who wrote their best stuff when they were 25. But I don't think so."
Like all songwriters, Newman is reluctant to choose between the songs he's written but he confessed, "My favourite recording is 'Miami'. It's a satisfying record to me. My favourite song is 'Old Man'. It's a chilly thing; it's so cold. But when my father died, I saw how true it was … that I had that kinda shithead thing. Funny, too."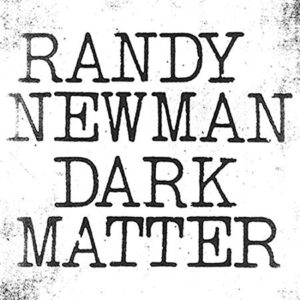 He wasn't sure in 2002 if music had changed for better or worse: "It's hard to say. I always watch out for the old crock in me. I have kids and they'd bring me stuff when punk was starting. I'd listen, and I'd hear some good stuff. Black Flag. But I heard myself say one time what my father would have said, 'It's too loud.' Now, what the hell kind of criticism is that from a musician to make of music. 'Too loud?' You have to watch out. You have to be able to recognise that Eminem is a great artist, which he is. He's a comic artist, and he knows he is. But they happen. Dr. Dre will make a nice track. That Eminem record with … who's the girl who sang on that? Dido, a great record. This thing by Pink now. Pet Clark could have done it in 1962. It's like the No. 1 record on Mars, as clear as could be. There's always good stuff. I don't know what's going to last. It seems as if what's lasted in pop music since rock and roll, starting in 1954, is the hit. You don't go back and find some undiscovered genius like Schubert. You back to the Shirelles or the Crystals, Gene Pitney. The hits are still the hits. That's why possibly I will go unremembered and unmourned in the future. I don't expect to be remembered."
Even Randy Newman can be wrong.