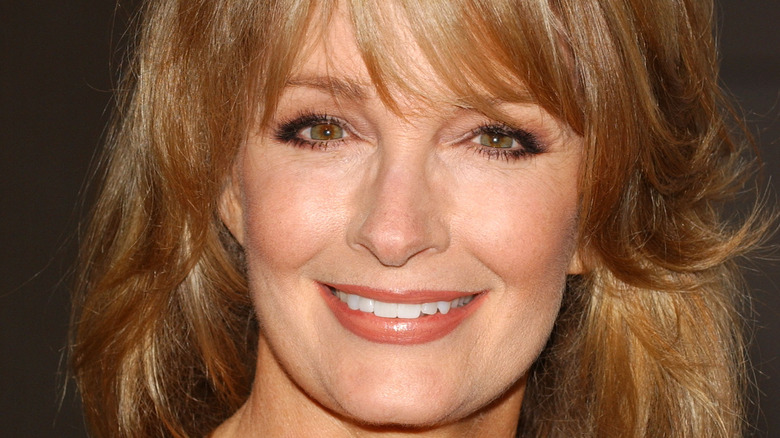 By Ray Bennett
LONDON – One of the true  queens of the soaps, 'Days of Our Lives' star Deidre Hall, who turns 75 today, sent me a very nice note after I interviewed her in 1981 for a cover story in Canadian TV Guide. 
'Dear Ray, I'm very proud of our "product". It's not surprising that a story that fine would come out of an interview that fine. Love, Deidre.'
I interviewed many stars of daytime dramas for the magazine but Hall, warm, friendly and candid, was one of the most enjoyable. We spent a lovely afternoon at her pretty home in Studio City where she lived alone between marriages.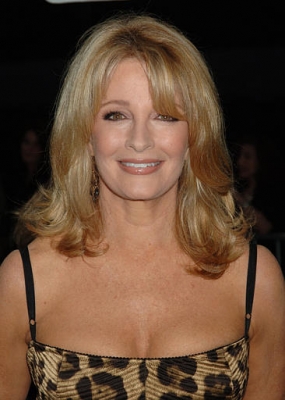 Having appeared on 'The Young and the Restless', Hall had joined 'Days of Our Lives' in 1976 as Dr. Marlena Evans, love interest for Salem's eligible bachelor, Don Craig played by Jed Allan. They introduced humour for the first time in a soap-opera romance. They teased each other, rolled around in bed joking and had pillow fights. The fans loved it and Allan told me, 'Deidre makes it so easy and she kisses so well.'
When Marlena took a new lover, policeman Roman Brady played by Wayne Northrop (pictured with Hall below), the fun continued although Hall admitted to me that making love scenes convincing was not easy.
'Doing public appearances, I'm always asked if I'm having an affair with my leading man,' she said. 'They're not shy of that at all. I tell them the truth, that he's married. They say, yeah, but I hadn't answered the question. No I'm not! I think it's that, in their fantasy, they would like to imagine they're seeing more than they're seeing, that they're seeing the real stuff.'
Wayne Northrop assured me that having three cameramen, two sound-men, stage hands and assorted crew members and extras around took any romance out of those scenes. 'Dee's sense of humour makes it easy for me,' he said. 'She's very natural and we get along.'
That was easy to see but Hall said it was something she'd had to overcome. 'You put yourself in a position where you want to be believed but you don't want to be believed. It's a very difficult choice to make. You've got to commit one way or the other. You can't ride that middle ground. I have made that commitment to my performance and they're writing pretty steamy bedroom scenes for Wayne and me.'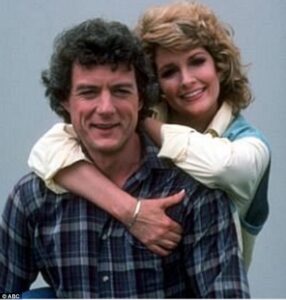 Dr. Marlena Evans has been in plenty of steamy situations over the forty-five years Hall has played her with critics citing 'Days of Our Lives' as the most daring of the afternoon soaps.
At the time we met, there had been a huge furore because Marlena appeared to have been murdered by the Salem Strangler. Viewers wrote letters, the NBC switchboard had a meltdown and pickets at the Burbank studio carried signs such as 'If Marlena dies, the show will die. Let Marlena live!'
Three days later, Marlena rose from the dead, not a hair on her lovely blonde head had been touched. It was her twin sister, Samantha, who had been bumped off. Samantha was played by Deidre Hall's real twin sister Andrea Hall-Lovell, a teacher who had not acted before. 
The pair went on talk shows and manned phone lines to explain what had happened in TV's biggest rumpus since the 'Dallas' puzzle of who shot J.R. 'There was a tremendous outcry,' Hall said.'People were on hold for two hours from all over thc country. I wouldn't do that for anybody.'
Hall has stayed with the show through more than five thousand stormy episodes although she did take a couple of breaks from the sands of time. She appeared in primetime shows such as 'Hotel', 'Columbo' and 'Murder, She Wrote' and spent two seasons starring with Wilford Brimley and Shannen Doherty in the late eighties drama series 'Our House'.
This year, NBC took 'Days of Our Time' off the network's afternoon schedule and moved it to the streaming platform Peacock, which is available in the U.K. on Sky Glass.