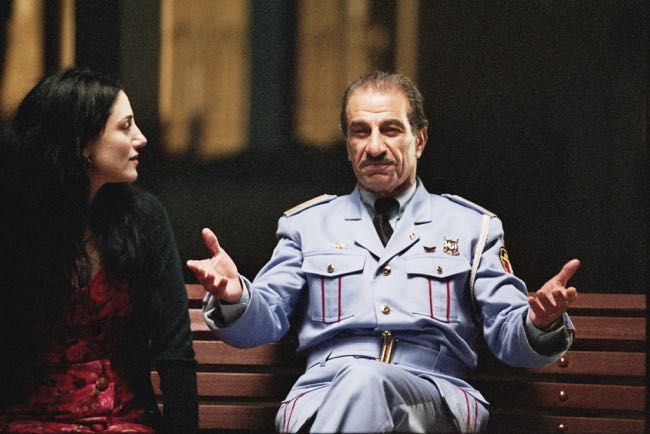 The delightful film "The Band's Visit" (Bikur Ha-Tizmoret), starring Ronit Elkebetz and Sasson Gabai (pictured), which was a hit at the Festival de Cannes, opens at the Curzon Mayfair on Friday and in the United States on Dec. 7.
The picture was disqualified from contention as foreign language film at the Academy Awards following a ruling that more than 50% of the dialogue is in English and BAFTA's rules for the category are the same: "All feature-length films with predominantly non-English dialogue are eligible."
"The Band's Visit" is about a ceremonial police band from Egypt on a trip to Israel for the opening of an Arab Cultural Centre. The troupe's members arrive in the wrong town and their interaction with the locals means they must communicate in stumbling English.
The Oscars Foreign-Language Film Selection Committee Chairman, producer Mark Johnson told the Los Angeles Times: "You have to remember, it's called best foreign-language film, not best foreign film. I'm heartbroken, because I loved the movie. But there wasn't a single person on our committee that disagreed with the decision. If we accepted this film just because we liked it so much, the rules wouldn't mean anything at all."
It was my favorite at the Festival de Cannes this year and it's a crying shame that it won't be up for an Oscar and maybe a BAFTA, but great reviews and enthusiastic word of mouth will ensure it finds a wide audience.
"The Band's Visit" is sophisticated filmmaking, wise about race with a great sense of humour so that the poignancy of its themes never get in the way of the entertaining story.