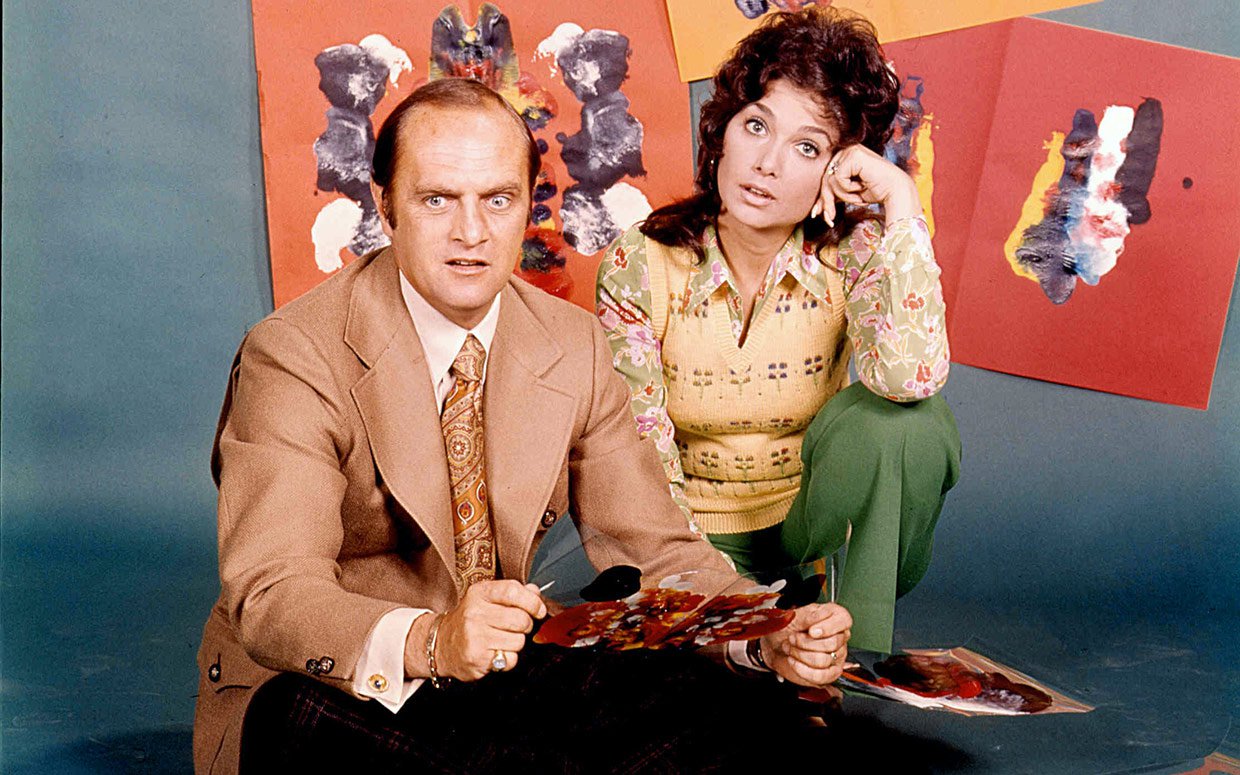 By Ray Bennett
Suzanne Pleshette, who made her movie debut in "The Geisha Boy" with Jerry Lewis in 1958 and achieved lasting fame as the missus on "The Bob Newhart Show (1972-79, pictured), died Saturday night at home in Los Angeles. She was 70.
A major bonus of being an unapologetic childhood fan of Jerry Lewis was to be introduced via his films, at a formative age, to what in those days were inoffensively termed dames or broads: Shirley MacLaine and Dorothy Malone ("Artists and Models"), Lori Nelson ("Pardners"), Martha Hyer ("Delicate Delinquent"), Marilyn Maxwell and Connie Stevens ("Rock-a-Bye Baby"), Joan Blackman ("Visit to a Small Planet"), Stella Stevens ("The Nutty Professor").
For a boy barely into his teens, the discovery of Suzanne Pleshette in "The Geisha Boy" was quite wonderful, and meeting her many years later in Los Angeles was to have your best instincts confirmed.
Pleshette in person was the uncensored version of the classy dame who appeared on the Johnny Carson show with a lascivious mind as scattered as her imagination and a wit as sharp as her shining eyes.
Here is the Los Angeles Times obituary.