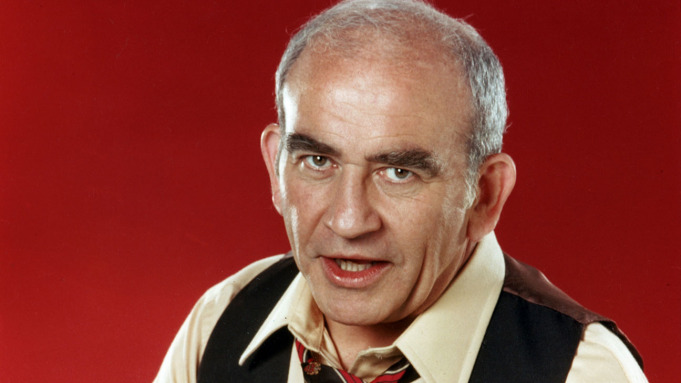 By Ray Bennett
LONDON: Ed Asner, who died aged 91 on Aug. 29, had a very long and successful acting career on television but he told me he couldn't get arrested for the big screen. 
'I have run into downright discrimination against me because of being a TV face,' he told me in 1979. 'Director George Roy Hill is recognised as being totally averse to using someone from TV. Barbra Streisand and Jon Peters didn't want me for "A Star is Born". Same with "The Godfather". Henry Winkler and John Travolta seem to go back and forth but with me it's "Go fuck yourself. Now."'
After a strict Jewish upbringing in Kansas City, he began acting on radio while at the University of Chicago inspired by actors such as Spencer Tracy and Fredric March. He had many screen credits but real success did not come until he played TV newsman Lou Grant on 'The Mary Tyler Moore Show'. He said that was a good thing.
'Oh, yeah, oh fuck yes. Oh, Jesus. I would not call one shot different,' he said. 'I've done vastly better than I ever allowed myself to think. My goal was to work enough to enjoy the favour of my peers and make enough to send my kids to college.' 
The hit comedy ran for seven years and when it ended CBS offered Asner his own show with the title character now city editor at a major daily newspaper. He knew that turning Lou Grant into a newspaperman in a one-hour drama would be a stretch for all of them.
'Little did we know what an iceberg we were sailing into,' he said. 'My identification with the character might draw viewers initially but not until the show began to win people on its own would it work. We made a lot of problems for ourselves and it made that first year pretty fucking bleak.'
Asner was a political activist and union supporter and when CBS cancelled the newspaper drama after five seasons, he said it was due to his left-wing politics. 
When I spoke to him, 'Lou Grant' was riding high and he won two more Emmy Awards to go with the three he won on 'The Mary Tyler Moore Show'. 
While he was in Toronto, the city's tabloid newspaper, the Sun, invited him to spend a day pretending to be the city editor. He regretted it immediately. Someone at the paper remarked to him that the Sun, which ran a pinup on Page 3, proved anarchy works.
Asner told me, 'They certainly have that. I don't think that's the best way to run a newspaper. I'm disappointed with a few heads whom I respect. By this, I have learned. Before I ever do it again I will be sure to hold my publicist's genitalia over the fire until we're sure we're doing the right thing.'
Asner won two more Emmy Awards for the miniseries 'Roots' and 'Rich Man, Poor Man' and a late highlight of his career was providing the voice of crusty widower Carl Fredrickson in the Oscar-winning Pixar animated feature 'Up'. 
'I never try to kill my options,' told me, 'but the stuff I've done on TV has, for the most part, been more interesting to me in terms of challenges, in terms of character.'
His most recent feature film at the time, eight years earlier, had been a wonderful picture titled 'Skin Game' with James Garner and Lou Gossett (pictured with Asner below) as best friends and conmen who exploit the racism of 1850s America with a unique swindle in which Garner's character sells Gossett's as a slave and then frees him.
The film flopped and Garner told me it fell through the cracks because of a change of top executives at Warner Bros., who were to distribute the film.
Asner said, 'I don't know. There's a perfect case of a studio stumbling over itself and not properly selling a good movie. What a fucking waste! Lou Gossett, Susan Clark and Jim were just beautiful. They put to very judiciious comical use every funny character man in Hollywood and in an appopriate sense … villainous funny characters. I loved it, I really did. The vast marjority of people I know who saw it, saw it on a plane. You always know that's the death knell.'