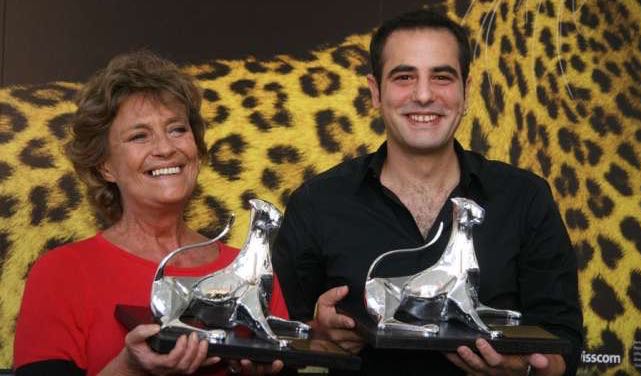 By Ray Bennett
LOCARNO, Switzerland – Festival juries like to spread their gongs around so it's no surprise that Italian star Ilaria Occhini won the best actress award representing "Black Sea", which otherwise might have won as best picture.
That prize went to "Parque Via" and honoured director Enrique Rivero (pictured below) rather than his sublime lead actor Nolberto Coria, which allowed Tayanc Ayaydin (pictured with Occhini) to step up as best actor for "The Market – A Tale of Trade." Canada's Denis Cote picked up the best director award for "All That She Wants".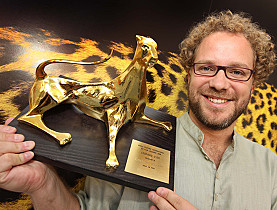 No argument with those awards although Ireland's "Kisses" would have made a worthy Golden Leopard winner too and so would Peru's "Dioses".
Kelly O'Neill was impressive in "Kisses," as were Laurence Leboeuf and Marina Hands in "Story of Jen", Betty Qizmolli in "Katia's Sister," Ksenia Rappoport in "Yuri's Day" and Dorotheea Petre in "Black Sea."
On the men's side, Song Sam-Dong shows great comic timing in the Korean comedy "Daytime Drinking" and John Hurt does the business as usual in "Lecture 21".
The Special Jury Prize went to "33 Scenes From Life" by Malgoska Szumowska of Poland with special mentions to "Feast of Villains" by China's Pan Jianlin and Korean Noh Young-seok's "Daytime Drinking."
"Parque Via" also won the critics' prize while the audience award went to "Son of Rambow" by England's Garth Jennings and the top prize in the Filmmakers of the Present sidebar was presented to "La Forteresse" by Fernand Melgar of Switzerland.
Italian icon Claudia Cardinale (below) was on hand to receive a lifetime achievement award.