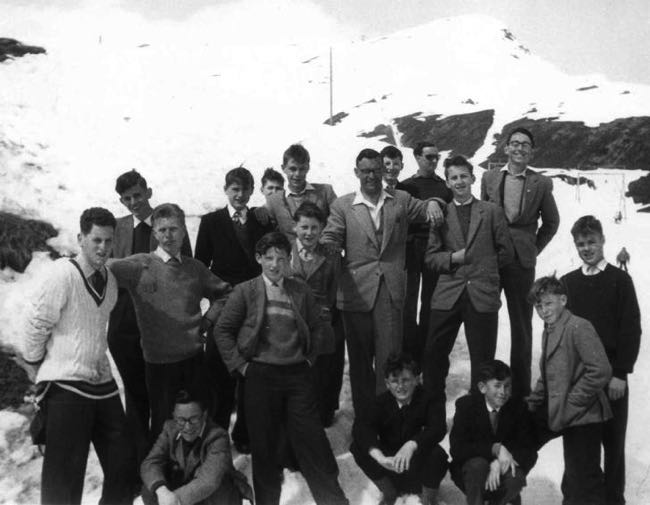 By Ray Bennett
Christopher Walter sat next to me in class at Ashford Boys Grammar School in Kent. He was smart and went on to the sixth form while I went off to seek my fortune in the newspaper game. He called me urgently one weekend long ago because John Steinbeck had checked into the hotel where he worked part-time. We were both huge fans.
Aged 15, we went with a group on a school trip to Switzerland. In the photo, Christopher is looking very smart fourth from the left and I'm on the right with one hand inside my jacket  while the teacher has his arm on my shoulder for some reason.
As we grew up, Christopher and I tried to stay in touch but I had left for Canada and for a 10-year period the miles were too great.
I tracked him down at last in Bristol where he ran a pub. I walked in one lunchtime and asked the young woman behind the bar if she would announce that someone wanted to see the landlord but not to give my name.
Christopher came down, looked at me for the first time in 10 years and said, "What are you having?"
He died a couple of years ago, but I shall still raise a birthday toast to a great friend.