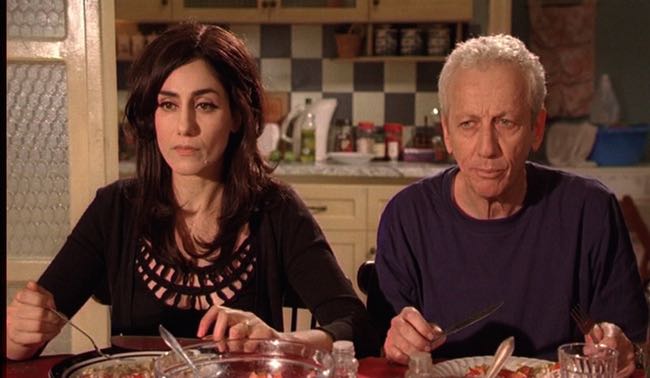 By Ray Bennett
CANNES – "Jaffa," directed by Keren Yedaya, whose 2004 film "Or" won five awards at the Festival de Cannes including the Critics Week Grand Prix and Camera d'Or, is an absorbing and touching family drama set in the Israeli seaside town of the title.
Well-acted, especially by Dana Ivgy (pictured below with Mahmoud Shalaby) in the central role of a young Jewish woman who falls for an Arab mechanic at her father's garage, the film deals with a familiar set of circumstances in plausible fashion with an undercurrent of the ancient conflict between Arab and Jew.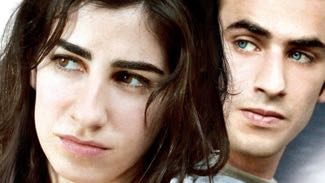 Festival and specialised audiences will respond to the way Yedaya and co-writer Illa Ben Porat set up and develop the universal story and to the performances they have drawn from their players.
Mali (Ivgy) is the taken-for-granted member of the Wolf family, as her father Reuven (Moni Moshonov) and mother Osnat (Ronit Elkabetz) give all their attention to her brother Meir (Roy Assaf).
Lazy, sullen and resentful, Meir is a walking argument keen to disagree with everyone and quick to temper. While Reuven worries about keeping his garage in profit and how is son will possibly learn enough to run the family business, Meir antagonizes everyone, especially the Arabs who work for his father.
The object of most of his aggression is a young Arab named Tawfig (Mahmoud Shalaby), who works hard while Meir shirks and is respectful to both his own father and Reuven.
What nobody knows is that not only are Mali and Tawfig in love and planning to run off to get married, but Mali also is pregnant. Tawfig's hourlong absence from work to make their travel arrangements sparks a violent reaction from Meir, who is hungover after he was kicked out of the family home and sleeping in the garage. The conflict leads to violence and that sets the course for the subsequent events.
Yedaya does well to establish Mali's subservient place within the family as she is seen often cleaning up while others go about their business and she is ignored at the dinner table while the parents berate Meir for being irresponsible.
Ivgy gives a fine performance as a young woman who is overjoyed to be in love and expecting but whose life is turned upside down and utter despair beckons.
Shalaby is appealing, Moshonov and Elkabetz (pictured top) turn in typically insightful performances, and Assaf renders the detestable Meir with great magnetism. The cinematography is matter-of-fact until the moving final scene, when it genuinely enhances the drama, but Shushan's score is a touch too mournful throughout.
Venue: Festival de Cannes, Out of Competition; Cast: Dana Ivgy, Moni Moshonov, Mahmoud Shalaby, Ronit Elkabetz, Roy Assaf; Director: Keren Yedaya; Screenwriter: Illa Ben Porat, Keren Yedaya; Director of photography: Pierre Aim; Production designer: Avi Fahima; Music: Shushan; Editor: Assaf Korman; Production companies: Bizibi, Transfax, Rohfilm; Sales: Rezo Films; Not rated; running time, 106 minutes.
This review appeared in The Hollywood Reporter.