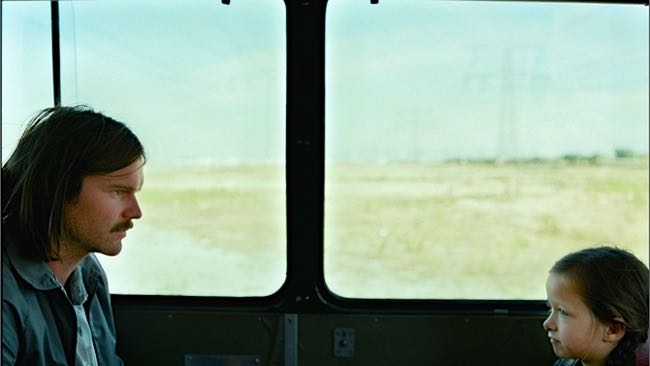 By Ray Bennett
CANNES – The setting of Caroline Strubbe's "Lost Persons Area", which screened in Critics Week, is a wide flat plain populated by vast pylons bearing power cables that dwarf the human beings below.
The symbolism is the best part of the film, however, which tells of a family and a stranger dealing with an accident that affects all their lives.
Impressive exterior cinematography by Nicolas Karakatsanis is not matched in the interior scenes and, while the actors are plausible, Strubbe's dialogue is not and too many scenes are fatally dull. The picture may find interest at a few festivals but hopes beyond that appear slim.
Lisbeth Gruwez and Sam Louwyck play Bettina and Marcus, a couple that operates a cafe close to the pylons, while Marcus runs the company that maintains and paints the giant structures. Their young daughter Tessa (Kimka Desart) is a strange, obsessive child who collects found objects and makes quirky objets d'art.
The dynamic changes when charming Hungarian painter Szablocs (Zoltan Miklos Hajdu) signs on and Marcus is injured, resulting in the amputation of a leg.
Strubbe strives to make the couple's ramshackle relationship convincing and spends much time observing the eccentric child, but interest in their mutual fate soon dissolves.
This review appeared in The Hollywood Reporter.