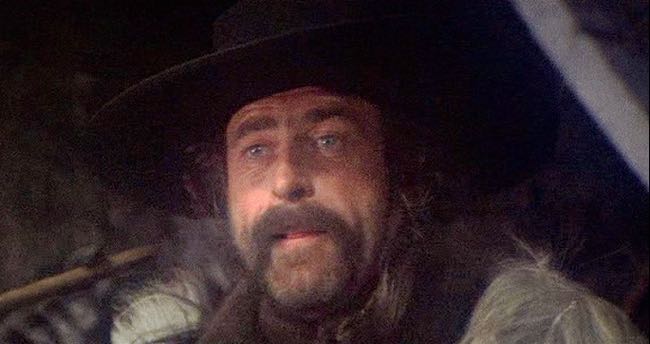 By Ray Bennett
LONDON – Hugh Millais, who utters the fateful line that changes everything for John McCabe in my all-time favorite movie, Robert Altman's "McCabe & Mrs. Miller" (1971), has died aged 79.
As the menacing Butler, who comes to the town of Presbyterian Church "to hunt bear" with two gunslinger sidekicks, he toys with McCabe (Warren Beatty), who has turned down an offer for his business.
Impressed by the men's ruthlessness, McCabe is now willing to make a deal. Butler listens to McCabe and says, as if insulted, "I don't make deals."
Millais, who starred with Susannah York in Altman's "Images (1972) and with Christopher Walken and Tom Berenger in John Irvin's "The Dogs of War" (1980), had a life bigger than the movies, as his obituary in The Times makes clear:
"Hugh Millais led a varied life as a film actor, yachtsman, calypso singer, oil-man, design consultant and cook. He spent much of his life travelling, and landed himself in more than one mini-revolution.
"He was a noted raconteur who loved nothing more than to place his mighty frame — he stood 6ft 6in tall — on a high bar stool, pick up a guitar and sing. He was reckoned to drink a bottle of rosé every day of his later life."
Here's The Independent's obituary for Hugh Millais