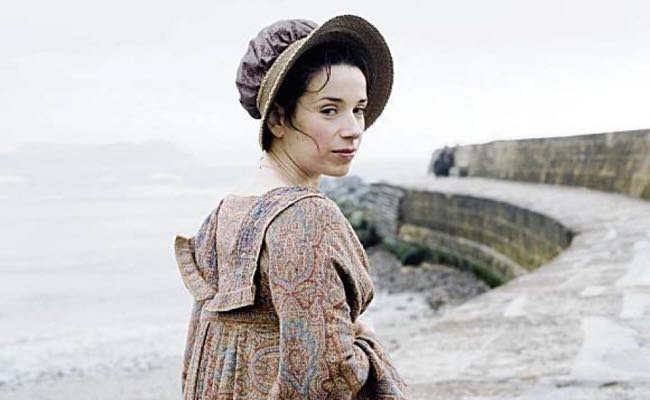 By Ray Bennett
ITV's excellent new version of "Persuasion" airing Sunday is the best of the U.K. commercial channel's season of new Jane Austen adaptations.
All three were coproductions with WGBH Boston and will be seen in the United States starting in November. The whole venture makes a valuable contribution to the writer's screen canon boasting some memorable performances, particularly by the three female leads.
Sally Hawkins (above) is outstanding as Anne Elliot in "Persuasion," always showing that her brain is working, while Felicity Jones was delightfully breathless as the teenaged romantic Catherine in "Northanger Abbey" and Billie Piper's sense of mischief as Fanny made "Mansfield Park" worth watching.
The new "Persuasion," directed by Adrian Shergold, adapted by Simon Burke, and costarring "Snoops" action hero Rupert Penry-Jones, compares favourably with Roger Michell's splendid 1995 film treatment adapted by Nick Dear and starring Amanda Root as Anne and Ciaran Hinds as Wentworth.
That memorable BBC production earned five BAFTA TV awards including the prize for best single drama, and the new one should also be in the running for such accolades.
Here's how my review begins in The Hollywood Reporter:
LONDON — The third and best in ITV's new season of Jane Austen adaptations is "Persuasion" thanks in large part to a beautifully measured performance by Sally Hawkins as Anne Elliot, a young woman forced to give up the man she loves because he has no fortune.
Simon Burke's insightful adaptation allows Anne to share her heart's secrets as she writes her journal while now and then giving the camera a brief but knowing look. That device often doesn't work, but it does here as her confidences help convey the complexity of the world Austen describes in one of her most satisfying novels.
The dialogue succeeds too in supplying exposition and keen observation, while some terrific actors help director Adrian Shergold to convey the social niceties and hypocrisies of the time.