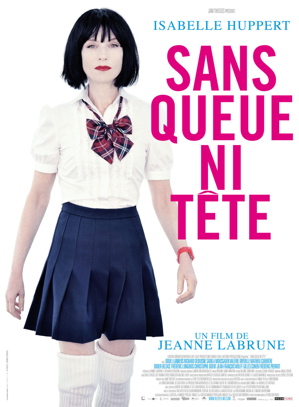 By Ray Bennett
TORONTO – Parisian sophistication is hard work in Jeanne Labrune's ineffectual "Special Treatment," which attempts to explore the similarities between prostitution and psychoanalysis.
Isabelle Huppert plays a 40-ish uptown hooker bored with her chosen career path who decides that seeing a psychiatrist will help her break free.
The woman's roundelay of johns and shrinks soon becomes tiresome, however, and with neither great insight nor any sign of wit, the film is not likely to capture interest outside France.
Alice (Huppert) is a matter-of-fact practitioner who uses her own name to meet clients who arrive only by appointment following a recommendation from someone she knows.
Her initial encounters with potential customers take place in the bars of swank hotels where the woman arrives dressed plainly and without makeup. She seems almost bored as she runs down the activities she has on offer and the price list.
Among the analysts she seeks out are Xavier (Bouli Lanners), who is also tired of his chosen profession to the point that his wife (Valerie Dreville), also a shrink, boots him out. When Xavier meets Alice, it's a coin toss as to who is really wishing to employ whom.
Huppert plays the role in a subdued manner that does not provide the spark that the situations require although she's up against it given the remarkably dull script.
Venue: Toronto International Film Festival; Sales: Films Boutique; Production companies: Artemis Productions, Art-Light; Productions, Liaison Cinematique, Samsa Film; Cast: Isabelle Huppert, Bouli Lanners, Richard Debuisne, Sabila Moussadek, Valerie Dreville; Director, screenwriter: Jeanne Labrune ; Screenwriter: Richard Debuisne; Producer: Jani Thiltges; Director of photography: Virginie Saint-Martin; Production designer: Regine Constant; Music: Andre Mergenthaler; Editor: Anja Ludcke; No rating, running time 95 minutes.
This review appears in The Hollywood Reporter