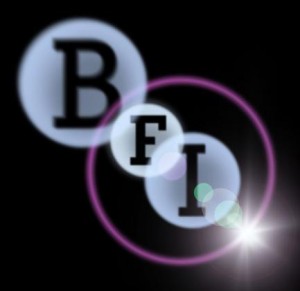 The BFI London Film Festival announced the full schedule for its 55th edition to run Oct. 12-27 with a total of 204 fiction and documentary features, including 13 World Premieres, 18 International Premieres and 22 European Premieres.
There also will be screenings of 110 live action and animated shorts. Directors, cast members and crew will be on hand to talk about many of the films, the BFI said, and some  will take part in career interviews, master classes, and other special events.
Tickets go for the festival go on sale Sept. 26 and there will be tickets available on the day. Here is the festival's announcement:
GALAS & SPECIAL SCREENINGS: To join the previously announced opening and closing films, two Gala presentations will feature George Clooney – the political thriller THE IDES OF MARCH which he directs and stars in alongside Ryan Gosling, Evan Rachel Wood, Philip Seymour Hoffman and Paul Giamatti, and THE DESCENDANTS, Alexander Payne's latest feature. Among several literary adaptations are Lynne Ramsay's WE NEED TO TALK ABOUT KEVIN with Tilda Swinton, John C. Reilly and Ezra Miller; TRISHNA, Michael Winterbottom's reworking of Thomas Hardy's Tess of the D'Urbervilles, with Freida Pinto and Riz Ahmed; and CORIOLANUS with Ralph Fiennes directing as well as taking the lead role alongside Gerard Butler and Vanessa Redgrave.  Redgrave is also cast in Roland Emmerich's ANONYMOUS with Rhys Ifans, Joely Richardson and David Thewlis.  Madonna directs romantic drama W.E. which stars Abbie Cornish, Andrea Riseborough and James D'Arcy whilst Steve McQueen's second feature SHAME has a cast that includes Carey Mulligan and Michael Fassbender. Fassbender can also be seen alongside Viggo Mortensen and Keira Knightley in David Cronenberg's A DANGEROUS METHOD. Foreign language cinema is represented by THE KID WITH A BIKE, the Cannes Grand Prix winner from the Dardenne brothers; Nanni Moretti's WE HAVE A POPE; and Michel Ocelot's enchanting animation TALES OF THE NIGHT. Michel Hazanavicius' THE ARTIST celebrates Hollywood's silent era,while this year's Archive Gala is the BFI National Archive's restoration of Miles Mander's THE FIRST BORN with a new score by Stephen Horne.
FILM ON THE SQUARE: The selection includes work from renowned directors such as Roman Polanski (CARNAGE), Gus Van Sant (RESTLESS), Werner Herzog (INTO THE ABYSS: A TALE OF DEATH, A TALE OF LIFE), Todd Solondz (DARK HORSE), Jonathan Demme (I'M CAROLYN PARKER) and Jonas Mekas (SLEEPLESS NIGHTS STORIES).  Star power is provided by Jack Black in Richard Linklater's BERNIE; Sean Penn in Paolo Sorrentino's THIS MUST BE THE PLACE; Joseph Gordon-Levitt  teams with Seth Rogen in Jonathan Levine's 50/50, whilst Woody Harrelson stars in Oren Moverman's RAMPART, developed from a screenplay by James Ellroy.   British films include Andrea Arnold's bold retelling of WUTHERING HEIGHTS, Marc  Evans' HUNKY DORY, a celebration of pre-punk 70s pop culture, and Nick Broomfield's SARAH PALIN – YOU BETCHA!  International cinema takes centre stage in the West End with a powerful selection of premieres including Norway's Joachim Trier's stunning OSLO, AUGUST 31st;  Bruno Dumont's provocative HORS SATAN;  and Cannes Grand Prix winner Nuri Bilge Ceylan's audacious ONCE UPON A TIME IN ANATOLIA.  Mexico's Gerardo Naranjo delivers a thrilling action film with MISS BALA, whist divided family life in Japan is the focus of Hirokazu Kore-eda's engaging I WISH, and Australia's most infamous serial murder case inspires Justin Kurzel's first feature SNOWTOWN. Other feature debuts include Dee Rees's emotionally powerful PARIAH; Sean Durkin's beautifully disturbing MARTHA MARCY MAY MARLENE and Nick Murphy's 1920s set supernatural tale THE AWAKENING.
NEW BRITISH CINEMA: Original cinematic voices from across the UK who make their debuts this year include D.R. Hood with the haunting WRECKERS starring Claire Foy and Benedict Cumberbatch, and Tinge Krishnan with the social drama JUNKHEARTS in which Eddie Marsan heads a cast which includes Tom Sturridge and Romola Garai.  London is the setting for Dexter Fletcher's drama WILD BILL, starring Charlie Creed-Miles; and Andrew Haigh's second feature, WEEKEND, is an original and affecting romance. Nirpal Bhogal's fresh young cast enliven urban drama SKET, and LOTUS EATERS finds director Alexandra McGuinness introducing us to the city's indulgent, affluent youth. Frances Lea's STRAWBERRY FIELDS provides an escape to the country with a story of lust, rivalry and liberation. A strong selection of British work include films which imaginatively blur the boundaries between documentary and drama such as Richard Jobson's response to the Iraq war, THE SOMNAMBULISTS,  Simon Pummell's SHOCK HEAD SOUL and DREAMS OF A LIFE by Carol Morley.  Paul Kelly's portrait of cult hero, LAWRENCE OF BELGRAVIA and Daniel Edelsyn's HOW TO RE-ESTABLISH A VODKA EMPIRE round out the documentary selection.
FRENCH REVOLUTIONS: The focus on French cinema brings a wide range of new and established filmmakers including Dominik Moll, with THE MONK starring Vincent Cassel and Geraldine Chaplin. Chaplin also appears with Salma Hayek in AMERICANO, the feature debut of actor Mathieu Demy. From the directorial team of Nicolas Klotz and Elisabeth Perceval, LOW LIFE is a study of the trials facing French youth that has universal resonance whilst Laurent Achard provides a macabre touch in LAST SCREENING and popular comedian Emmanuel Mouret brings wry comedy to THE ART OF LOVE.  Among several French directors that will return to the Festival are Mathieu Amalric with a modern adaptation of Corneille's classic play, THE SCREEN ILLUSION, Jean-Marc Moutout examining executive culture in EARLY ONE MORNING and Mathieu Kassovitz directing himself in the provocative military drama, REBELLION.
CINEMA EUROPA: A diverse selection of filmmakers bring Europe into focus with films from countries including Belgium, Bulgaria, Ireland, Sweden, Austria, Romania, Poland, Slovakia, The Czech Republic, Denmark, The Netherlands, Russia and Iceland, as well as Italy, Spain and Germany. Highlights include Benito Zambrano's post-Spanish Civil War drama THE SLEEPING VOICE; Iceland's Rúnar Rúnarsson's VOLCANO; Angelina Nikonova's TWILIGHT PORTRAIT, a study in Russian institutional corruption, Andrea Molaioli's Italian conspiratorial drama THE JEWEL , Ulrich Köhler's SLEEPING SICKNESS and the World Premiere of Hans Weingartner's HUT IN THE WOODS. There are a number of outstanding directorial debuts which include Jonathan Cenzual Burley's absurdist road movie, THE SOUL OF FLIES; Andrea Segre's LI AND THE POET and Marie Kreutzer's THE FATHERLESS.  From Germany, the unique DREILEBEN project brings together Christian Petzold, Dominik Graf and Christoph Hochhäusler with three very different features that share an incidental starting point. Documentary features include Andrey Paounov's THE BOY WHO WAS A KING and WHORES' GLORY from Michael Glawogger, who will be one of the four Austrian filmmakers with work in the Festival who will be participating in a special panel discussion on the current state of Austrian cinema.
WORLD CINEMA: Highlights from the US include NATURAL SELECTION, the brilliant debut from Robbie Pickering that swept the board at this year's SXSW Film Festival awards; Ken Kesey and The Merry Band of Pranksters' trek across America is revisited in MAGIC TRIP from directors Alison Ellwood and Alex Gibney; whilst a journey of a different kind features in Braden King's HERE, part road-movie, part love-story and part investigation of cinema itself. Tristan Patterson's skateboarding documentary DRAGONSLAYER  and  Michael Barnett's hugely entertaining SUPERHEROES about real life crimefighters offer fascinating glimpses of American life.  Latin American cinema is well represented with HARD LABOUR, a blistering dissection of the class structure of Brazilian society from directors Juliana Rojas and Marco Dutra; KAREN CRIES ON THE BUS, the debut feature from Colombia's Gabriel Rojas Vera;  Laura Citarella's OSTENDE and Santiago Mitre's THE STUDENT, both from Argentina.   The notable rise of ethnically Tibetan filmmaking is evidenced in Pema Tseden's OLD DOG and Sonthar Gyal's THE SUN-BEATEN PATH whilst other East Asian highlights include Hong Sangsoo's THE DAY HE ARRIVES and Kim Kyung-Mook's STATELESS THINGS, both from South Korea; Jiang Wen's LET THE BULLETS FLY, China's highest-grossing film; Ann Hui's A SIMPLE LIFE, and Yuya Ishii's MITSUKO DELIVERS. Indian cinema is represented this year by titles including Salim Ahamed's ABU, SON OF ADAM, a rare and poignant tale of Muslim community life in Kerala; Gurvinder Singh's ALMS OF THE BLIND HORSE  and Kaushik Mukherjee's cult film in the making ASSHOLE.
EXPERIMENTA: Highlights include TWO YEARS AT SEA, the new work from Jarman Prize nominee and Rotterdam Tiger Award winner Ben Rivers; CORRESPONDENCE: JONAS MEKAS – JL GUERÍN, a series of five cinematic letters presented in Spanish and English; and FREE RADICALS: A HISTORY OF EXPERIMENTAL FILM from Pip Chodorov. Lewis Klahr returns to the Festival with THE PETTIFOGGER and other featured filmmakers include Phil Solomon, Chick Strand, Gabriel Abrantes, Robert Fenz and Nathaniel Dorsky. Altered States is a selection of shorts from filmmakers including Ben Russell, Neil Beloufa, Mary Helena Clark and Deborah Stratman.
TREASURES FROM THE ARCHIVE: Titles include a digital restoration of George Sidney's exuberant, good-natured satire on rock'n'roll BYE BYE BIRDIE with Janet Leigh; Humphrey Bogart stars in Edward Dmytrik's epic THE CAINE MUTINY; Elia Kazan's Oscar-winning AMERICA, AMERICA and Marcel Carné's timeless masterpiece, LES ENFANTS DU PARADIS.  The latest restoration by Martin Scorsese's World Cinema Foundation, LAW OF THE BORDER will also feature alongside the little seen Roberto Rossellini film, THE MACHINE THAT KILLS BAD PEOPLE. One of two colour features from the prolific Japanese master Kenji Mizoguchi, SHIN-HEIKE MONOGATARI, will play in the section along with WE CAN'T GO HOME AGAIN by Nicholas Ray, a film which anticipated experiments by Jean Luc Godard, Mike Figgis et al.  And from close to home comes WONDERFUL LONDON programme, restored by the BFI National Archive, in which directors Harry B. Parkinson and Frank Miller capture some of the most evocative images of the capital in the mid-1920s.
SHORT CUTS AND ANIMATION: Animation from around the globe is covered including a dedicated collection aimed at the younger audience, Animated Shorts for Younger Audiences, which include FUNNY ALPHABET and PICKELS IN A PICKLE.  Exciting new filmmakers from the capital are showcased in London Calling, experiences of modern urban living are the focus of The Suburbs, and LONG DISTANCE INFORMATION and HOLD ON ME feature in The School of Life, a series dealing with issues such as family duty and conscience.  Talent spotters will be able to see established names including Nicholas Hoult, Michael Fassbender and Luke Treadaway, along with new shorts from director Terry Gilliam and comedian Matthew Holness.
EVENTS: To accompany the screenings, the festival will present an extensive programme of public events featuring panel discussions, on-stage interviews and master classes. There also will be a number of free events.  This year's Screen Talks, presented in partnership with American Express, feature directors Michael Winterbottom and Alexander Payne.  The Masterclasses, presented in partnership with Swarovski, feature celebrated writer Abi Morgan, writer-director Miranda July, award-winning composer Alexandre Desplat and cinematographer Barry Ackroyd.  Other highlights include an in-depth look at the making of WE NEED TO TALK ABOUT KEVIN with key members of the cast and crew, one of three free to access events presented in collaboration with Time Out.
AWARDS: The BFI London Film Festival Awards recognise creative excellence from both new and established filmmaking talent.  Taking place on Oct. 26 at LSO St Luke's, awards presented include: Best Film, The Grierson Award for Best Documentary, The Sutherland Award for most imaginative and original first feature in the festival, Best British Newcomer Award and the BFI Fellowship.  This year's jurors and full awards shortlists will be announced on Oct. 4 – full details will be available at bfi.org.uk/lff.
FILM GUESTS: Other guests will include Alexander Payne, Andrea Arnold, Azazel Jacobs, Ben Rivers, Braden King, Bruno Dumont, Carol Morley, David Cronenberg, Dexter Fletcher, Elisabeth Olsen, Fernando Meirelles, Freida Pinto, George Clooney, Hans Weingartner, Harry Belafonte, Jean-Pierre and Luc Dardenne, Joe Swanberg, Jonas Mekas, Jonathan Demme,  Lynne Ramsay, Marina Goldovskaya, Michael Fassbender, Michael Shannon, Michael Winterbottom, Miranda July, Nanni Moretti, Nuri Bilge Ceylan, Phil Solomon, Ralph Fiennes, Roland Emmerich, Sean Durkin, Shailene Woodley, Terence Davies and Yorgos Lanthimos.
Here's more about the 55th BFI London Film Festival, presented in partnership with American Express.