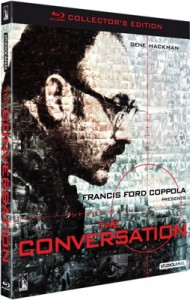 StudioCanal said it will release Francis Ford Coppola's 1974 drama "The Conversation" starring Gene Hackman on Blu-ray Disc for the first time in the UK on Oct. 31.
The film won the Palme d'Or at the Festival de Cannes and two BAFTA Awards for its outstanding editing and sound. It stars Hackman as a surveillance expert fanatical about his own privacy who stumbles upon what he becomes convinced is a murder plot. The cast includes John Cazale, Robert Duvall, Teri Garr, Frederic Forrest and Harrison Ford.
StudioCanal said extras on the Blu-ray release will include commentaries by Coppola and film editor Walter Murch plus several interviews including one with Gene Hackman and features such as Harrison Ford's screen test.
The film will also be available on DVD.