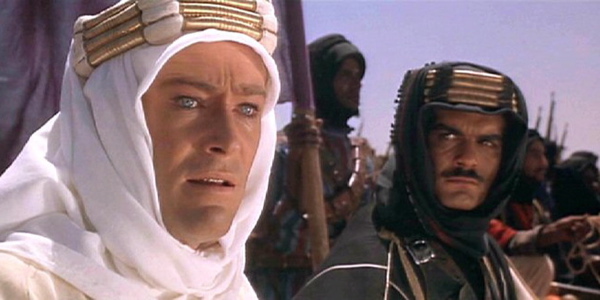 By Ray Bennett
Held by many to be the greatest film ever made, David Lean's 1962 masterpiece "Lawrence Of Arabia" has been completely re-mastered and restored in 4K resolution and will be re-released in cinemas and on Blu-ray Disc.
A preview of the restored epic, which won seven Academy Awards including best picture, was screened at the Hollywood Post Alliance (HPA) Technology Retreat in Palm Springs, according to The Hollywood Reporter.
Sony Pictures Entertainment EVP Grover Crisp, who oversees asset management, film restoration and digital mastering for the studio, showed before-and-after clips, the trade paper reported. He said that the emulsion was cracked on the original and the negative was badly scratched.
At the same HPA session, Disney screened clips from the 1960 Hayley Mills film "Pollyanna", which also has been restored and re-mastered. THR reported that Disney Studio Operations VP Sara Duran-Singer explained the studio has three processes to re-master its catalogue with 4K – which has four times the resolution of current high definition – reserved for films that have historic value including its classic animations.
"The more time we wait, the more difficult (restoration) will be. In a perfect world we would scan everything at 4K. The reality is there are budget constraints," Duran-Singer said.
This story appeared in Cue Entertainment.