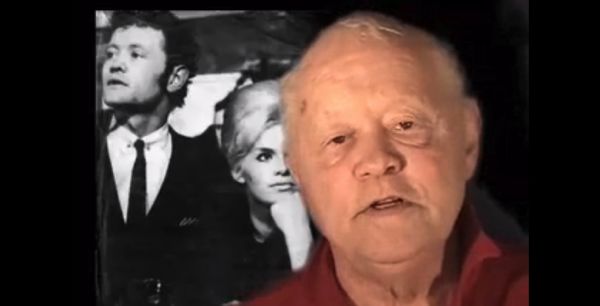 By Ray Bennett
Dudley Sutton (pictured above) says that although he has done a few, he prefers not to record his poetry and songs, which is a great shame for posterity but makes his performance at the Idler Academy, along with actor Timothy Ackroyd, as precious as it was entertaining.
Both gifted raconteurs, they took it in turn to spin yarns, weave images and in Sutton's case sing songs for 90 minutes in the tiny bookshop, cafe and meeting place on Westbourne Park Road in Notting Hill.
Sutton's inimical physiognomy is known well from many films and his years on the telly in shows from "Z-Cars" to "Porridge" to "The Sweeney" and the role of Tinker Bell with Ian McShane in the long-running "Lovejoy". He made a startling debut on stage and in movies in 1964 with Rita Tushingham in Sidney J. Furie's film "The Leather Boys" and in the title role of Joe Orton's "Entertaining Mr. Sloan" when it debuted in the West End and went to Broadway.
At the Idler, he cursed genially at the absence of his friends who had said they would be there and told long-time friend Ackroyd that he would have to borrow his. With great energy ahead of his 80th birthday on April 6, Sutton told droll and illuminating stories about his days with Joan Littlewood's Theatre Workshop in the 1960s and trips to Paris and Russia.
He recited some long, intricate, and salacious poems with very funny gags and devilish rhymes, and sang songs including "The Talking Existentialist Blues", a wry reflection on an affection for Jean-Paul Sartre that ended after he read Ludwig Wittgenstein, brother, as he points out, to the more famous Frank.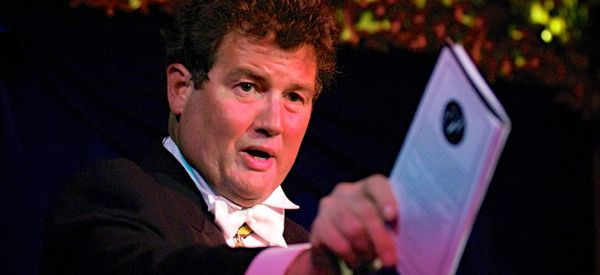 His collaborator on the night, as well as an actor, is a viscount, and so strictly he is Sir Timothy Ackroyd (pictured above). We don't use honourifics here, but he came by his title the honest way – he inherited it – and over the last few years we have been companions frequently round our local for what he likes to call a stirrup cup (real ale for me, red wine for him) and lively conversation, so it's impossible not to think of him as Sir Tim.
He and Sutton first appeared together on stage in Brian Forbes's notorious 1980 production of "Macbeth" with Peter O'Toole at the Old Vic. Sir Tim has appeared a great deal over the years in the West End and on tour in the United States but he devotes much of his time to charitable work with the African conservation charity Tusk Trust, which he established in 1989, and as Chairman of the Ackroyd Trust, which helps drama students as they enter their final year of training.
Sir Tim knows everybody, and equally important, everybody knows Sir Tim so the anecdotes pour from him like good bubbly. At the Idler (pictured below) he related tales with wicked impressions of a rich assortment of characters from a US president to a World War II driver to Field Marshal Montgomery. You could say it was a luvvy evening, but it was certainly a lovely evening with two masterful storytellers whose magic for a while transported a rapt and laughing audience, which included filmmaker Nicolas Roeg, far away from a bitterly cold London evening in March.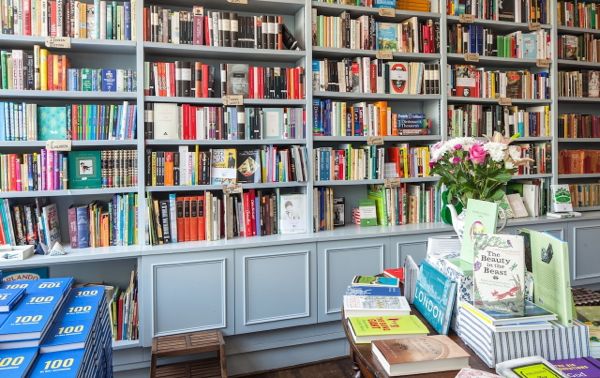 Here's "Talking Existentialist Blues" on YouTube: