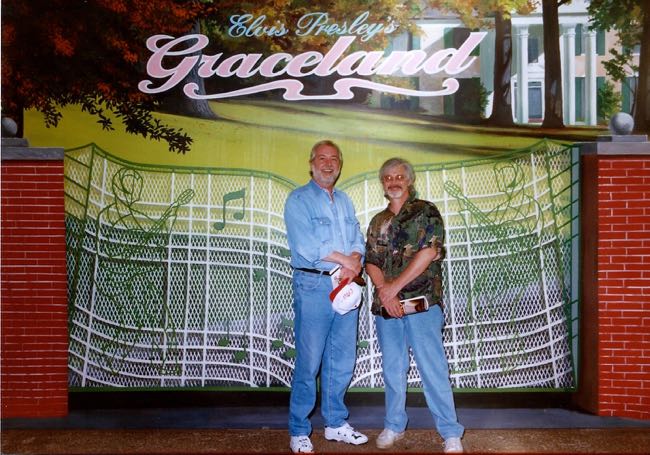 By Ray Bennett
Little more than 10 years after the end of World War II, Great Britain was a cold, grey place in 1956 when Elvis Presley, who would have been 80 today, dropped from the sky. He changed everything.
Recorded music was very rare on BBC Radio in those days and we had to rely on the erratic signal of Radio Luxembourg on our tinny transistors. When 45rpm singles were introduced, pocket money was stretched with each Elvis release.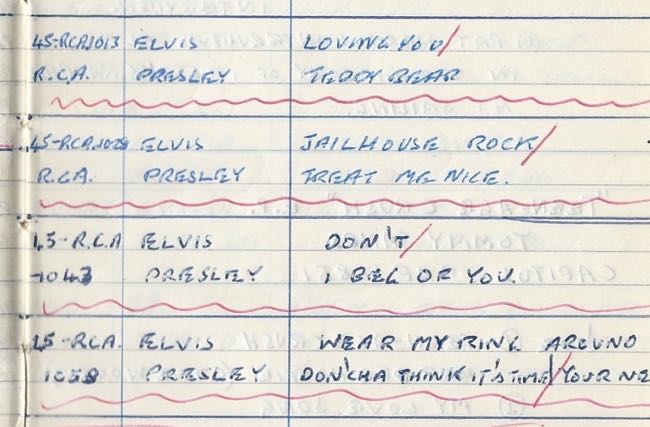 I noted them in a book I kept at the time and then came the early films, which I also noted. It was a dark day when he went into the US Army in 1958 and his words on the EP "Elvis Sails" signalled more than departure for Germany. For many of us he was never the same afterwards.

Presley's descent into dizzyingly awful Hollywood movies in the 1960s was overshadowed by the emergence of British rock and only when he made the NBC special in 1968 did we think he'd been saved.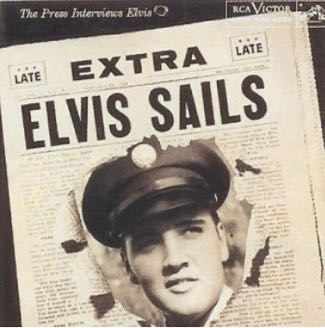 The closest I got to Elvis was at two live concerts in Detroit in the early 1970s, a visit to Graceland and an interview with the man who discovered him, record producer Sam Phillips, in his Memphis home.
The Windsor Star, where I worked, reported in August 1970 that after more than a decade of "splendid isolation", Elvis Presley was on tour again and would be in Detroit to perform at the Olympia Stadium on Sept. 11: "Even before the show was advertised, the promoters had a two-foot high stack of letters requesting tickets. Although Presley can demand astronomical prices, he has insisted that the top ticket price can be only $10, less than Tom Jones."
Other tickets were $7:50 and $5. Newspaper colleague (and now the "Sanibel Sunset Detective" crime novelist) Ron Base and another friend snapped up $10 seats and we were among the 17,000 crowd that saw Elvis perform his hits for 45 minutes (pictured below). At every swivel of his pelvis, a bank of cameras would flash and the screams were relentless. Still, it was an accomplished and exciting show.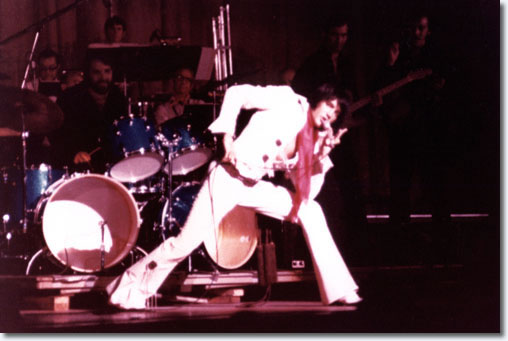 Two years later, on April 6, 1972, Ron and I were back at the Olympia with more friends to join 16,000 even more hysterical fans who went wild with every Presley move. As John Weisman said in his review in the Detroit Free Press, "he didn't have to sing … all the crowd needed was to see him".
Still, he looked heavier than he had two years earlier and Las Vegas Elvis was not far off. They played "Thus Sprach Zarathustra" before he entered and when he was done, when the announcer said, "Elvis has left the building", it sounded foreboding.
Many years later, I visited Graceland with my brother-in-law Charlie Rich Jr. (pictured top), and while it is kitsch, there also is something profound and moving there. As Paul Simon sang, "For reasons I cannot explain, there's some part of me wants to see Graceland", and I'm glad I went there.
Sam Phillips (pictured below) agreed to an interview at his home in Memphis in 1998 for a story for The Hollywood Reporter about Elvis's belated entry into the Country Music Hall of Fame. Nashville feared that rock 'n' roll would kill country music in the 1950s and the early fear bred resentment so that for years whenever Presley's name came up as a candidate for the Hall of Fame, the idea was shot down." I was always pleased with my headline for that story: "Elvis has entered the building."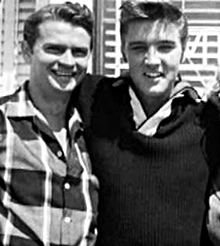 Phillips told me that Elvis always liked country music as he liked rhythm-and-blues and big bands: "He was a person that loved music, period. Elvis, deep down in his heart, wanted to be recognised by country music authorities. He never said to me, 'Why ain't I in the Country Music Hall of Fame?' He didn't have to ask me that. I knew that it hurt him but he would never tell one person. He did not tell me, and Elvis told me a lot."
Phillips said they would have "the damnedest conversations" in his office with none of the performer's "mafia" around: "He just wanted to sit down and talk. Sometimes, we wouldn't even talk about the damned music business. We'd talk about women, talk about God, talk about what we'd seen and what we felt, and what was going on in the world. Just the greatest conversations. We didn't pretend to be an authority on any of it. Well, I accused Elvis of being an authority on a woman every now and then, but not too often."