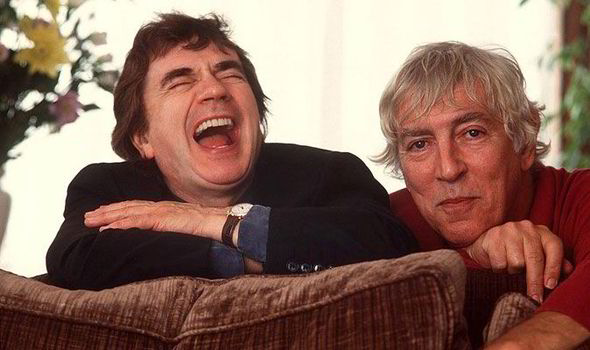 By Ray Bennett
There's a general view that comic genius Peter Cook, who died 20 years ago today, was a bitter and unhappy man who resented the film success of his former partner Dudley Moore. That's not how he appeared to me when I spent time with him in Hollywood in 1981.
Cook, who was the funniest person I've known in my lifetime, was in Los Angeles to make a sitcom titled "Two For the Road" in which he played the English butler to an American family.
I spoke to him as one of a small group of members of the Television Critics Association, had lunch with him at a smart restaurant on Ventura Boulevard, and spent an afternoon with him at CBS Studio Center in Studio City, where his series was recorded.
He was surprised at the TCA in a discussion about what language was not allowed in US sitcoms when he remarked that the restrictions didn't bother him and I said, "Derek and Clive wouldn't agree, would they?" Cook hadn't expected anyone at the TCA to know those names.
Derek and Clive were the scurrilous alter egos of Pete and Dud (pictured below), the two lummoxes whose banter was a regular bit on the celebrated 1960s Cook and Moore TV series "Not Only … But Also".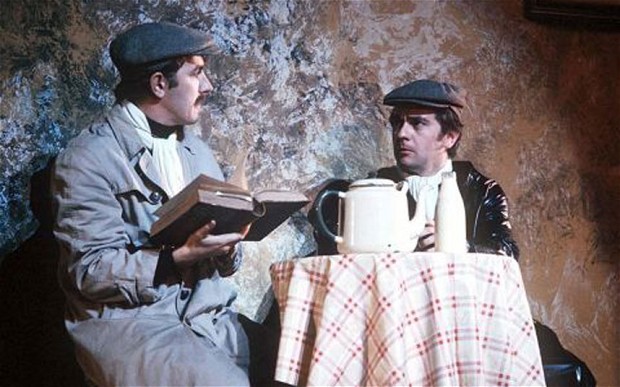 The pair recorded "Derek and Clive Live" in 1973 but it was available only in bootleg editions until 1976. Cook said that he and Moore, and not the record label, were responsible for the delay: "We were a bit worried about our image, whatever the hell our image was. Pete and Dud were nice for the mums and dads but Derek and Clive are fairly unpleasant, shocking characters, really. I mean, in the right mood I find them very funny; a change of pace, to say the least. We finally put it out when we overcame being so chicken about the whole thing. It did sort of fit into the 1970s, which I thought was a shitty era: these two awful yobs, kind of apt for the '70s, I think."
Cook was relaxed and pleasant over a beer at lunch – "Nothing English. I'll have a Beck's" – as he had been when I met him backstage in Detroit in 1973 after a performance of "Good Evening", the Tony and Emmy Award-winning revue starring Cook and Moore. It had been titled "Behind the Fridge" in the UK as a sort of sequel to "Beyond the Fringe", the 1960 show that made Cook and Moore famous along with Jonathan Miller and Alan Bennett. Contrary to their reputations, it was Dudley Moore who appeared out of sorts and had no interest in meeting two reporters from across the river in Windsor.
Unlike, say Robin Williams, Cook never appeared to turn on as a comic, he was just naturally funny. I mentioned to him that John Cleese had said he was a genius: "What was he on? I think he's talking about a certain context where it's working well, an ad-lib context, mainly in social things with friends. You're basically making things up and showing off. I don't think he's talking about us as performers in the public sense. My great body of work has been done at parties. You know, when you get in a certain mood, you can do things that are actually funnier than anything you could ever do in performance and it will never come out as funny again."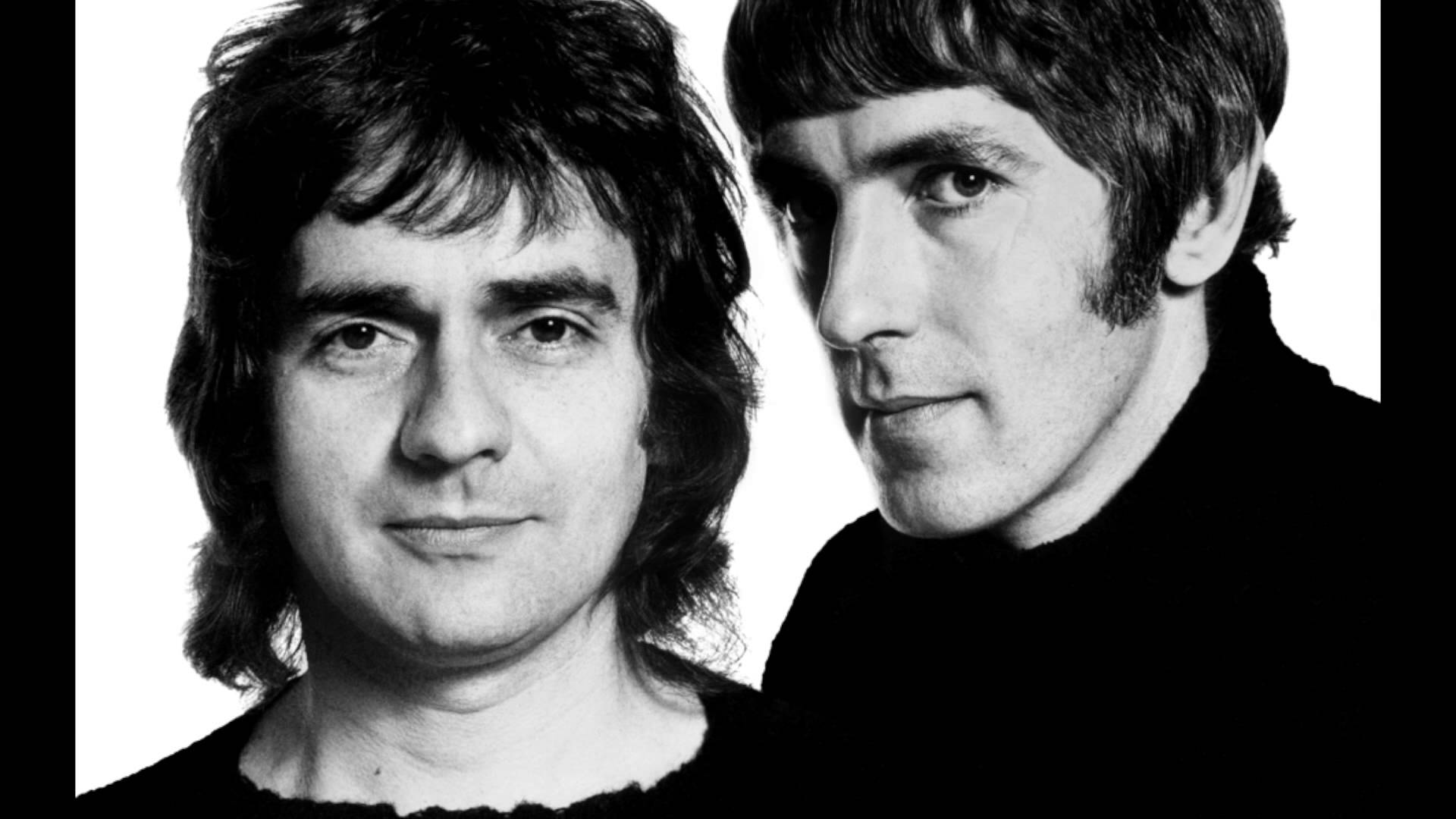 Cook said he'd never had a master plan for his career, which included stage and TV shows, films and recordings, and owning Private Eye, which he said was his proudest achievement: "I've never had career goals. I've written stuff, and hoped that things would work out – and a number of things have happened, obviously not purely by chance. But I haven't thought of my life in terms of a career that should have some peak to which it should aspire, or any depths to which it should sink, for that matter. It just seems to have gone along."
He and Moore did not ruminate on the way their careers had gone, he said: "We sit around and laugh most of the time. I saw him last Friday, actually. He seems very well indeed. I haven't seen his movie ['Arthur'] yet. I hear it's very good. I hear John Gielgud is an excellent butler, allowed to say a line I won't be allowed to say on network TV. It sounds to me, not having seen it, like, 'Let's have Sir John talk filthy'. I thought Dudley was very good in '10' but I didn't particularly like the movie. I thought he was very good but it's just that the subject of a millionaire who worries about leaving Julie Andrews and screwing somebody else didn't grab me enormously, but he was excellent."
Cook said he believed that he was instrumental in Moore landing his star-making role in "10". In 1967, he wrote a terrific comedy titled "Bedazzled", directed by Stanley Donen. He plays the Devil, a.k.a. George Spiggott (pictured below), who beguiles gullible Stanley Moon (Moore) with the eight original temptations of man: "'Bedazzled' was a lousy title; I still can't think of a good one. It was difficult as all the puns and wordplays involving the devil seemed wrong. I know what the ideal title was. I wanted to call it 'Julie Andrews'. Big star, still is. I wanted it to say, 'Peter Cook and Dudley Moore in Julie Andrews', but apparently this is illegal, or it was feared it might be illegal. It was a catchphrase throughout the movie, and then it came true, you see. I did it for Dudley. I organised it. He had eight wishes, so I got him '10'. A pact with the devil is how he got it all."