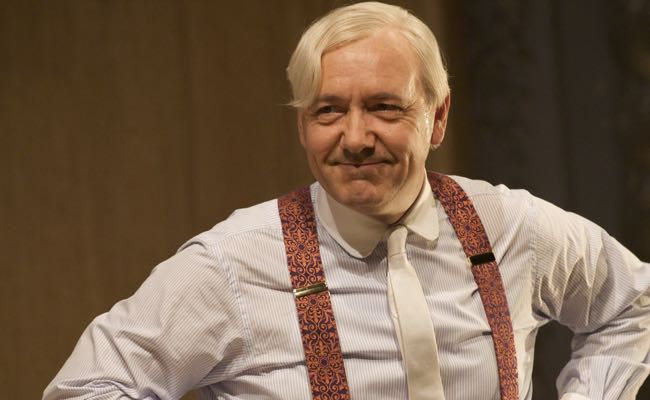 By Ray Bennett
Latest casting news in London's West End includes Kevin Spacey's return as Clarence Darrow at The Old Vic, Lara Pulver and Peter Davison with Imelda Staunton in the transfer of "Gypsy" and David Suchet as Lady Bracknell.
Spacey's last stage appearance before his 10-year run as artistic director at The Old Vic comes to an end will be as the celebrated attorney in the David W. Rintels one-man play "Clarence Darrow". Directed by Thea Sharrock in the round, it will preview from March 3 and run for six weeks to April 11.
Spacey said, "As my time at the helm of The Old Vic is drawing to a close, it felt the right choice to bring back 'Clarence Darrow'. I had such a short run with the production last year and so many didn't get the chance to see it that it felt like a great opportunity to do a longer run."
The actor, who has two Oscars, a Bafta, an Emmy, an Olivier, a Tony, and a Grammy nomination, noted that he has played Darrow three times – in a 1991 TV movie titled "Darrow" (which is available on DVD from Arrow), as the lawyer Drummond (pictured) in "Inherit the Wind" at The Old Vic in 2009, and the one-man play last year.
He said, "Perhaps it is true what they say, if you do something long enough you just might get good at it. I look forward to sharing Darrow's remarkable, inspiring life one more time in London as we build toward the excitement of Matthew Warchus taking on the role of artistic director at our beloved Old Vic."
The musical "High Society" with music and lyrics by Cole Porter and book by Arthur Kopit based on Philip Barry's play "The Philadelphia Story" opens at The Old Vic on May 14 with previews from April 30, and it will run to Aug. 22.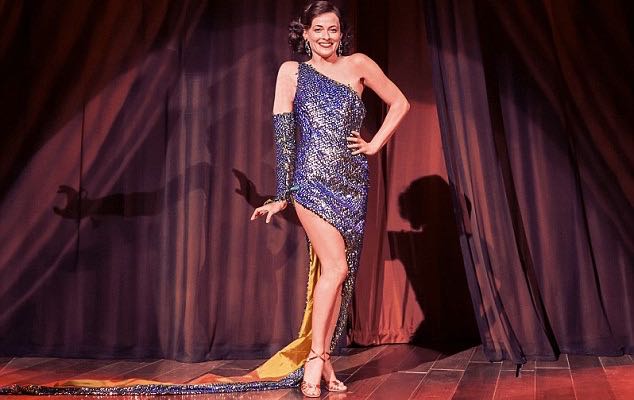 Lara Pulver (above), who played Irene Adler on TV's "Sherlock", will make her West End debut as Louise aka Gypsy Rose Lee in "Gypsy" following her success in the role with Imelda Staunton at the Chichester Festival Theatre. Pulver has extensive stage credits at venues such as the Donmar Warehouse, the National and the Menier Chocolate Factory and her TV credits include "Spooks" (MI-5), "True Blood" and "Da Vinci's Demons".
Peter Davison, who had the title role in "Doctor Who" from 1981 to 1984 and played Tristan Farnon in the long-running BBC-TV series "All Creatures Great and Small", will join the production as long-suffering manager Herbie.
Jonathan Kent directs the musical fable with book by Arthur Laurents, music by Jule Styne, lyrics by Stephen Sondheim suggested by the memoirs of Gypsy Rose Lee, choreography by Stephen Mear, designs by Anthony Ward, musical direction and orchestration by Nicholas Skilbeck, lighting by Mark Henderson and sound by Paul Groothuis.
First produced on Broadway in 1959, "Gypsy" was last staged in London 40 years ago. Previews begin at the Savoy Theatre on March 28 with first night on April 15 and it will run to July 18.
David Suchet, who has been nominated for four Olivier Awards and is known best as TV's "Poirot", will play Lady Bracknell in Oscar Wilde's "The Importance of Being Earnest at the Vaudeville Theatre. Previews begin on June 24 with first night on July 1 and it will run to Nov. 7. Adrian Noble will direct a cast that will include Emily Barber, Michael Benz, Philip Cumbus, Imogen Doel, Michele Dotrice and Richard O'Callaghan.