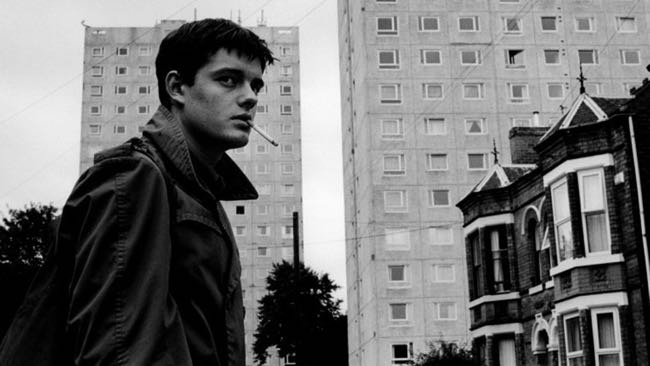 By Ray Bennett
CANNES — Anton Corbijn's "Control," which relates the short sad life of '70s rocker Ian Curtis, is a dour affair but it boasts some terrific music not only from his band Joy Division but many other artists including David Bowie, Lou Reed, Iggy Pop and the Killers.
Any biography of a fringe performer with a cult following must give the uninitiated some clue as to what the fuss was about or it will never appeal beyond a small circle. "Control" captures the period nicely and it has decent performances but it fails to make the case for its fallen star.
English movies about Northern factory boys played by Albert Finney or Tom Courtney, who wanted to escape their bleak environment, used to travel well back in the 1960s, but this black-and-white kitchen-sink drama about a fragile pop singer is unlikely to follow in their path.
The music supervisor on the film, which screened in Directors' Fortnight, was Ian Neil whose credits include music-heavy films such as "Lock, Stock and Two Smoking Barrels" (1998), "Brothers of the Head" (2005) and "Joe Strummer: The Future is Unwritten" (2007). Upcoming projects include the comedy "St. Trinian's," which is getting a major publicity push at the Festival de Cannes.
Actors Sam Riley (pictured), Joe Anderson, James Anthony Pearson and Harry Treadaway, who play, respectively, Joy Division's Curtis, Peter Hook, Bernard Sumner and Steve Morris, do a lot of the band's numbers although Curtis's voice is dubbed in to a couple.
The soundtrack features Bowie's "Drive-In Saturday" and "The Jean Genie," Roxy Music's "2hb," Iggy Pop's "Sister Midnight" plus "Problems" by the Sex Pistols, "Evidently Chicken Town" by John Cooper Clarke, "Boredom" by the Buzzcocks," "What Goes On" by the Velvet Underground," and "Shadowplay" by the Killers.
A soundtrack album is due from Warner Bros. Records, which provided some of the film's budget.
A version of this review appeared in The Hollywood Reporter.