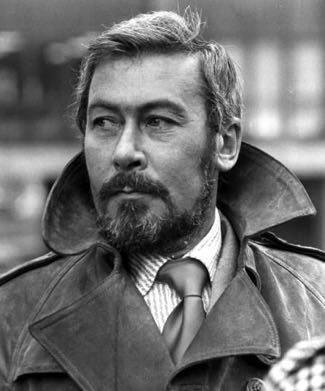 With the 50th anniversary production of John Osborne's "The Entertainer" opening at London's The Old Vic tonight, I am reminded of the passionate and illuminating address that fellow playwright David Hare made in Osborne's defence at the Hay Literary Festival in 2002.
Although he had spoken movingly at Osborne's memorial in June 1995, Hare ("Plenty," "The Blue Room," "Stuff Happens") felt moved to redeem his late friend from the prevailing view that he was a misogynist and Little Englander.
In a most heartfelt and eloquent speech, Hare said he couldn't imagine any greater honor for a British playwright than to be asked to write in memory of Osborne: "John's plays are what you feel when you wake prickling in the dark: half-truth experienced as whole truth, intuition experienced as fact. John's characters, vibrating with life, have no clue how to put the nightmare away."
The full address is at Guardian Unlimited's Hay site.