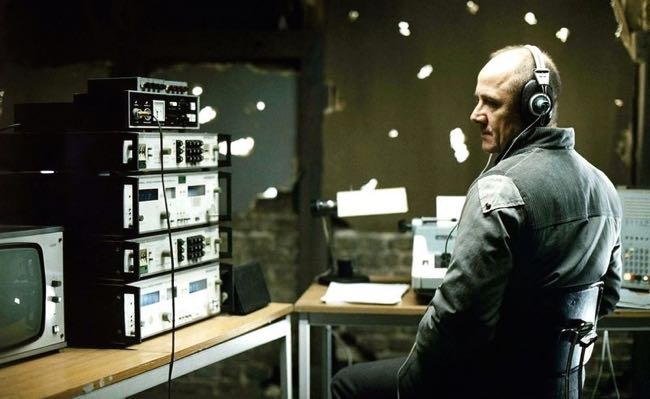 The 11th annual Human Rights Watch International Film Festival, which runs March 21-30 at several London cinemas, offers the chance to see three of the best foreign-language film nominees at this year's Oscars including the winner, "The Lives of Others."
Florian Henckel von Donnersmarck's drama about intrigue in East Germany before the Berlin Wall came down is set for release in the United Kingtom by Lionsgate UK on April 13. Starring Ulrich Muehe (above), Sebastian Koch and Martina Gedeck, it was also named best film at the European Film Awards.
The others are Rachid Bouchareb's "Days of Glory" (set for a March 30 U.K. release by Metrodome), about Algerian soldiers fighting for France in World War II, which won the best actor prize for the film's entire cast at the Festival de Cannes, and Deepa Mehta's "Water," about a group of widows fighting poverty in a holy city, which won several Genie Awards in Canada, where Mehta is based.
The festival, which features feature films and documentaries dealing with important social and political issues, kicks off at the Curzon Mayfair Cinema with a benefit gala on March 21. The evening includes a screening of Lauren Herbiet's "Mon Colonel," based on a story by Costa-Gavras ("Missing," "Z") about the Algerian troubles in France during the 1960s. It features Bruno Solo and Robinson Stevenin.
Other films in the festival include Spike Lee's epic documentary about the New Orleans hurricane tragedy "When the Levees Broke: A Requiem in Four Acts" and "The Camden 28," about civil disobedience in protest against the Vietnam War in New Jersey in 1971.
"Ghosts of Abu Ghraib" looks at the abuses that took place at the infamous prison in Iraq while "The Railroad All Stars" is about a group of Guatemalan prostitutes who form a five-a-side football team to draw attention to their plight.
"El Violin" is a poetic drama about peasants resisting a police state in rural Mexico; "Enemies of Happiness" deals with a woman who runs in Afghanistan's first attempt at democratic elections despite repeated assassination attempts; and "Total Denial" tells of a group of Burmese villagers who sue a pair of giant oil companies in the U.S. court.
Other London cinemas involved in the festival include the ICA, the Clapham Picturehouse, the Renoir, the Gate and the Ritzy.