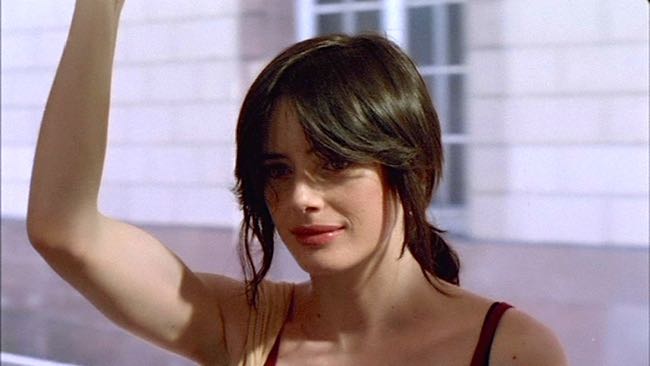 By Ray Bennett
VENICE – Virtually a silent movie apart from the everyday sounds of the French city of Strasbourg, Spanish director Jose Luis Guerin's lyrical tale of forlorn love, "In the City of Sylvia," is a treat for romantics and people watchers.
It's a simple tale of an artistic young man (Xavier Lafitte, below) who returns to Strasbourg in search of a woman named Sylvia with whom he had a brief affair six years earlier. He spends his time at cafes in the vicinity of their first meeting, writing notes and sketching images of the people he sees. In due course he spots someone (Pilar Lopez de Ayala, above)) he thinks is Sylvia and so he follows her.
Slow moving and filled with tiny observed moments, the film is wonderfully crafted by director Guerin and cinematographer Nathasa Braier. Screened in competition at the Venice International Film Festival, it could be in line for awards and with its beautiful players and universal appeal it should do well internationally.
The anonymous young man who sits down one day at the Cafe du TNS-Theatre National de Strasbourg has the looks of Byron and an eye for human expression. The camera goes with him as he unobtrusively gazes at a range of mostly young people talking animatedly or sitting in silence; lovers kissing; couples disagreeing and individuals sitting, thinking, and staring at something or nothing.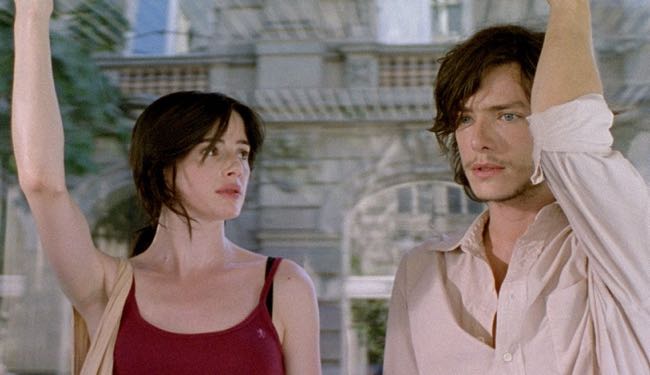 It's a full 35 minutes before anyone speaks and that's when the young man calls out the name Sylvia. But the woman ignores him and follows a wandering course through the city's Old Town with the man in gentle pursuit. In other circumstances, the young man's behavior would be odd or threatening, and there comes a time when the object of his attentions makes that point.
But Lafitte is so assured in his portrayal of honest yearning and De Ayala is such a radiantly beautiful mystery that the film is more succulent than piquant. Filled with small eye-pleasing images, it's a picture that audiences might wish to see more than once in order to relish it all.
Venue: Venice International Film Festival; Cast: Pilar Lopez de Ayala, Xavier Lafitte, Laurence Cordier, Tanja Czichy, Eric Dietrich, Charlotte Dupont; Director, writer: Jose Luis Guerin; Director of photography: Natasha Braier; Production designer: Maite Sanchez; Costume designers: Valerie-Elder Fontaine & Miriam Compte; Editor: Nuria Esquerra; Producers: Luis Minarro, Gaelle Jones; Production: Eddie Saeta S.A., Chateau-Rouge; No MPAA rating; running time, 84 minutes.
This review appeared in The Hollywood Reporter.