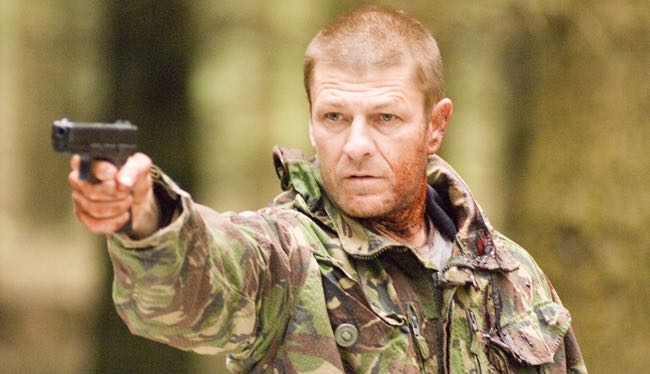 By Ray Bennett
Sean Bean (pictured), Bob Hoskins and Lennie James deserve better than to play dimwitted vigilantes in an absurd Nick Love action picture. But, like most people in the film business, they do what's offered and do it well in "Outlaw," which opened today in the U.K.
Here's how my review begins in The Hollywood Reporter:
Life in Britain has become ugly and lawless, and Sean Bean, as a disillusioned paratrooper just back from service in Iraq, plans to sort it all out the hard way in Nick Love's brainlessly entertaining action picture "Outlaw."
Despite knee-jerk motivation and plot holes as big as bomb craters, the film's grainy depiction of a group of no-hopers being trained as vigilantes by a deluded professional killer moves at a fast enough pace to please fans with a taste for random and noisy violence. It should make a fast profit and thrive on DVD.