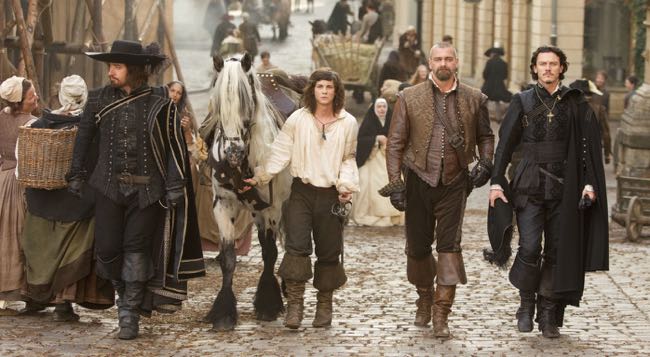 By Ray Bennett
LONDON – When Milla Jovovich's husband said that he wanted to make a new film version of "The Three Musketeers", she said, "Really? No. Really?" The actress says: "But then I thought if anyone is going to reboot 'Three Musketeers', it's going to be Paul, so I just wanted to be a part of it."
It helps that her husband is Paul W.S. Anderson who has directed the star in the "Resident Evil" franchise, the most recent of which, "Resident Evil: Afterlife" grossed $296 million around the world.
That film was shot in 3D and afterwards Anderson said every movie he made would be in that format. Thus the new "Three Musketeers" – released by eOne this month in theatres and in February on Blu-day Disc – is in 3D and uses the same Cameron/Pace system used for "Avatar"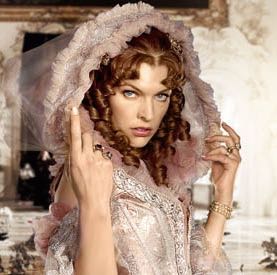 Anderson says he takes a holistic approach to 3D filmmaking and so everything about a movie has to be 3D: "We start by writing a 3D script that has action set-pieces in it and descriptions of places that think about the dept that 3D likes and loves. Then we design sets that emphasise the 3D. I choose locations that work well in 3D. We chose to shoot fight scenes in the rain because rain looks great in 3D."
Ray Stevenson ("Rome", "Thor"), who plays Porthos in the film, says that filming fight sequences in 3D is very liberating: "The 3D cameras can almost see around you so everything has to be on point and on target. We had phenomenal training before we started to shoot and it had to be of such a high standard because of the 3D, and when we came to filming we were a lot freer."
That was good because there are a lot of fights in the picture, big ones with scores if not hundreds of people who use not only daggers and swords but futuristic weapons inspired by 17th century exhibits and illustrations in German museums.
They were German because the film's interiors were shot at Studio Babelsburg in Bavaria. Anderson says, "They have very big stages and we needed the big stages for the sets we built. The movie was 70% on location and 30% stage. Obviously, we needed a lot of historic locations, which were fantastic but once you start blowing things up, as we do in the movie, we had to do all of that on the stage. We had to build really big so that the stage portion matched visually the locations."
It was great fun, too, for the rest of the cast, which includes Matthew Macfadyen ("Spooks", "Pride And Prejudice") as Athos, Luke Evans ("Tamara Drew", "Clash Of The Titans") as Aramis, Logan Lerman ("3:10 To Yuma"), Christoph Waltz ("Inglourious Basterds") as Cardinal Richelieu, and Orlando Bloom ("Lord Of The Rings") as the Duke of Buckingham.
Anderson says he set out to make a family popcorn movie because it was the first film he's made since he's had a family. He says: "There's no blood in it, no nudity, no bad language. It depends on how sensitive your kids are. There is a certain intensity in the action scenes but if your kids are up for that, I would say definitely go for it."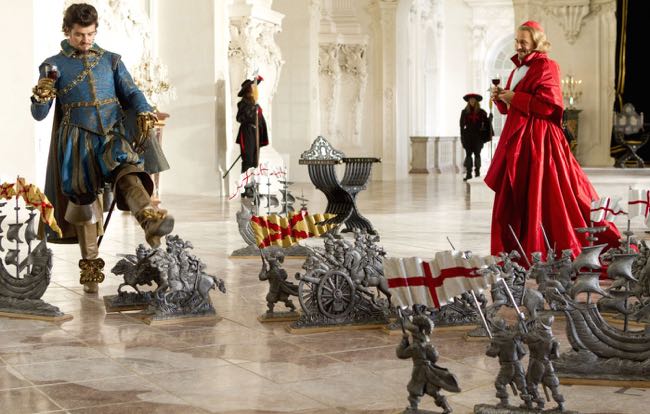 This story appeared in Cue Entertainment.