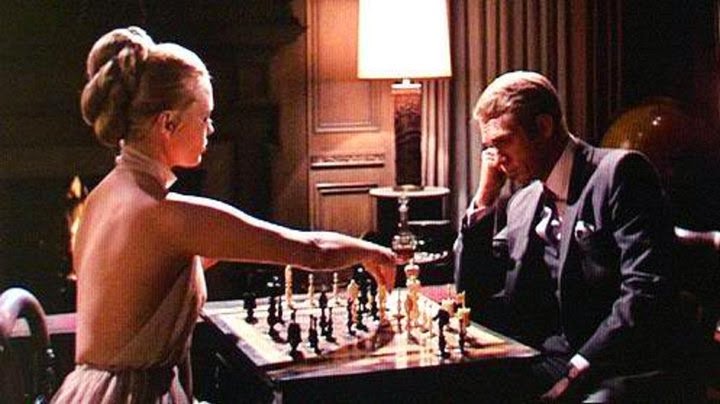 By Ray Bennett
GHENT, BELGIUM: Canadian filmmaker Norman Jewison has had an outstanding career as director and producer of major Hollywood films but it's sometimes overlooked how much great music played in his success and how many wonderful composers he worked with.
The list includes 'The Cincinnati Kid' (1965) with Lalo Schifrin, 'The Russians Are Coming! The Russians Are Coming' (1966) Johnny Mandel, 'In the Heat of the Night' (1967) Quincy Jones , 'Gaily, Gaily' (1969) Henry Mancini,  'F.I.S.T' (1978) Bill Conti, '…and justice for all' (1978) Dave Grusin,  'Best Friends' (1982) Michel Legrand, 'Moonstruck' (1987) Dick Hyman, and 'Agnes of God' (1985) Georges Delarue.
In 1962, he produced 'The Broadway of Lerner and Loewe' for NBC starring Julie Andrews, Richard Burton, Maurice Chevalier, Robert Goulet and Stanley Holloway. In 1963, he produced 'The Judy Garland Show' for CBS and he directed the musicals 'Fiddler On The Roof' (1971) and 'Jesus Christ Superstar' (1973).
And, of course, he worked with Michel Legrand on 'The Thomas Crown Affair' (1968) for which the composer was nominated for an Academy Award for best original score. With lyricists Alan and Marilyn Bergman he won the Oscar for best original song  for 'The Windmills of Your Mind' (performed in the film by Noel Harrison).
"God, it's a beautiful score," Jewison told me. "What a score that is. You can just play the score with a snatch of dialogue."
We met at the 38th Ghent International Film Festival in Belgium where he received the annual Joseph Plateau Award for lifetime achievement. In the spacious lobby of festival headquarters at the Ghent Marriott Hotel, we chatted about the inspiration for the score over some Jameson and soda.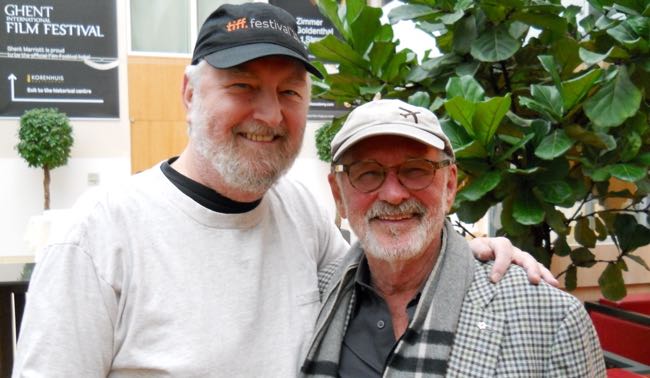 The director said he brought Legrand onto 'The Thomas Crown Affair' after he had edited the chess match played in the film by Steve McQueen and Faye Dunaway. "We showed him the scene and I said, 'Do you want to take the clip home?' He took it home and when he came back we could just cut his music right to the moves of the actors' hands. God, it was just mind-blowing. He wrote the cue 'His Eyes, Her Eyes' because he became fascinated with the way they look at each other. He made it so romantic all of a sudden, this chess game, which you looked at in silence, because it's a game played with no talk."
People had told Jewison that it was just like a card game: "I said, 'What are you talking about?' I know what I'm doing. It's not about chess: it's about sex. Don't you realise? Every move of her hand; she's trying to get an advantage … and Michel just scored the shit out of that. 'His Eyes, Her Eyes' is just wonderful, but 'Windmills Of Your Mind' overshadowed it."
That song comes later in the film when McQueen is in a glider: "I had put 'Strawberry Fields' by the Beatles behind the glider as a temp track, and I said, 'There's something repetitious about the song and I said 'I need something like this.' That's when Michel wrote this strange piece and the Bergmans came up with 'Round, like a circle in a spiral, like a wheel within a wheel' and it was all inspired by 'Strawberry Fields'."