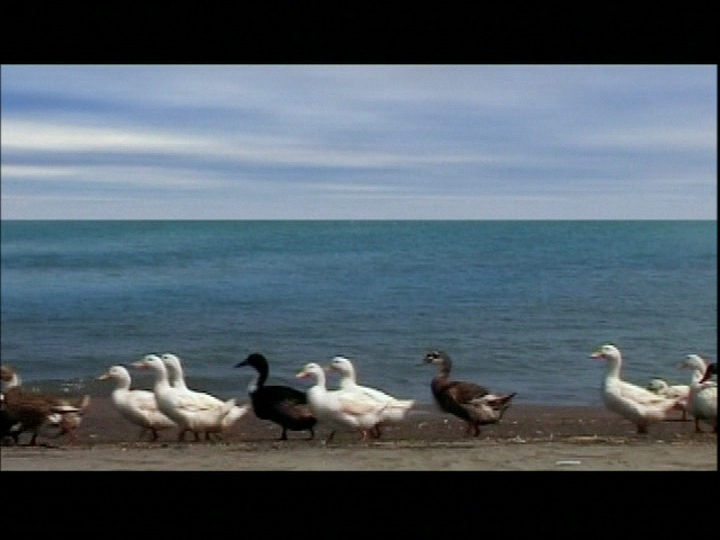 By Ray Bennett
CANNES – Iranian director Abbas Kiaraostami's documentary 'Five' is like a bad day at the seaside in winter. The 74-minute film comprises four segments with a fixed camera focused on a patch of seafront and one by a large pond accompanied mostly by the sound of rushing water. It's clear that Kiarostami's artistic pebble skips along a unique path but many viewers may decide this is a beach too far.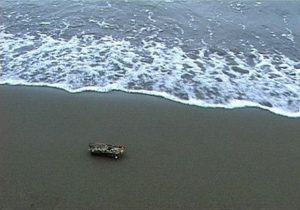 The first 10-minute segment shows a log being rolled back and forth by a shallow outgoing tide. The second has a promenade with several people and a couple of seagulls walking across the frame in either direction. Four elderly gentlemen gather briefly for an unheard confab and there's the brief hope they may attack the person with the camera with their walking sticks but they split up and leave.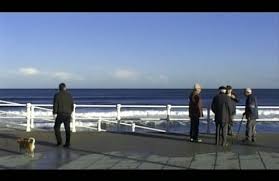 The third sequence features five indolent dogs lazing at the edge of blue water at twilight. A sixth dog trots on but sizes things up pretty quickly and departs. In the fourth segment, a duck ambles across the screen followed by several more and then a whole waddle of ducks in single file, made more humorous by the sound-effect of footsteps. Then the ducks run into some kind of boondoggle offscreen as the next thing you know, they're all striding back in the other direction.
The final sequence lasts 20 minutes and is shot mostly in the dark with perhaps the moon glimmering on the surface of a patch of water. It's for people who don't know that at night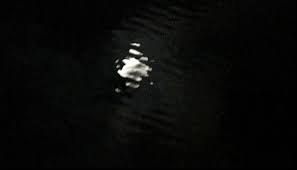 watery creatures can make a noisy racket that sounds curiously like human chatter but when there is thunder and lightning, they go quiet. 
All the folks who walked out of the film during the first three segments, though, will be kicking themselves for missing the ducks.