By Ray Bennett
No surprise that the best film montage in last night's Oscar show was Giuseppe Tornatore's impressionistic assembly of clips from the Academy's best foreign-language film winners.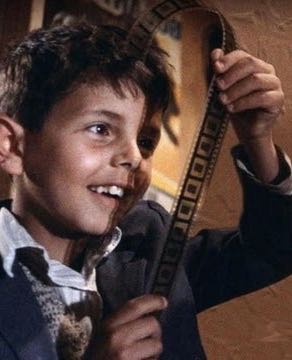 The director of "Cinema Paradiso" (pictured) put together a rapid-fire sequence of evocative scenes that conveyed the artistry and craftsmanship of international filmmakers and developed coherent and insightful themes. Being used to subtitles, the Italian director also made sure the clips were identified.
Directors Nancy Meyers ("The Holiday") and Michael Mann ("Miami Vice") didn't bother with such detail and their montages suffered for it. Meyers put together a jaunty look at writers portrayed in movies and while the clips mostly featured typewriters and frustration, it was harmless fun.
Mann's look at America through its movies was a shotgun affair with nods to many things from immigrants to gangsters to racism to big business, but it ended strangely with lingering scenes of U.S. sacrifices in war followed by James Brown singing "I Feel Good."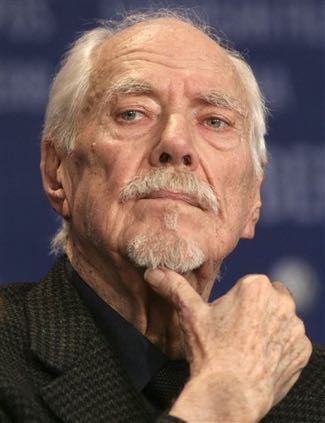 Documentary filmmaker Errol Morris ("The Fog of War") showed off his commercial skills in the slick opening montage featuring many of the evening's nominees. Perhaps because he had to rush to make the show's deadline, Morris failed to identify many of the unfamiliar faces and so it ended up much like a Benetton advertisement.
The montage accompanying the tribute to composer Ennio Morricone was a dull collection of snippets of scenes from various films he's scored with a few bars from his scores. It was not enough to convey the immense sweep and delicate subtlety Morricone brings to his music (e.g. "The Legend of 1900").
Jodie Foster introduced with considerable grace the annual salute to filmmakers who died in the past year. Such as Glenn Ford, Darren McGavin, Maureen Stapleton, Peter Boyle, Sidney Sheldon, Jack Palance, and Jack Warden left a trove of memories.
Full marks to whoever assembled the salute for having the wit to end on a shot of the late American master Robert Altman (above) viewing the proceedings with an expression typically wry and skeptical.