By Ray Bennett
I can't recall the last time someone holding a semi-automatic rifle smiled at me and said, "How's it going?" It happened this morning at the Palace of Westminster, where I was covering my first parliamentary committee hearing for some time.
It was a reminder of how calmly efficient the security forces are at the House of Commons. Polite too, allowing me my Swiss army pocketknife but confiscating an Acme Thunderer whistle from my bag.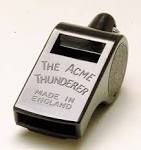 Carving initials in one of the old wooden benches is evidently no crime, but a blast from a ref's whistle while a member of parliament is pontificating probably means a march to the Tower.
U.K. indie producers trade body PACT was at the culture ministry select committee hearing to talk about public service broadcasting, especially children's programming.
Among other things, PACT revealed results of a YouGov poll that said parents in Great Britain place a high value on originally produced children's programming and like to watch their favorite children's programs with their own children.
Other key findings of the survey include the following:
66% of parents believe original children's programming provides families with shared cultural experiences;
70% believe original U.K. children's programs contribute to the UK's cultural identity;
73% agree that original U.K. produced children's programs encourage children to read and play imaginatively;
73% agreed that original U.K. children's programming is even more important in the age of multi-channel television;
Just 21% agree that programs from countries like Japan and the U.S. are just as high quality and family friendly as children's programs produced in the U.K.
PACT wants the government to set up a £23 million production fund for children's programming. There's more on the PACT Web site.