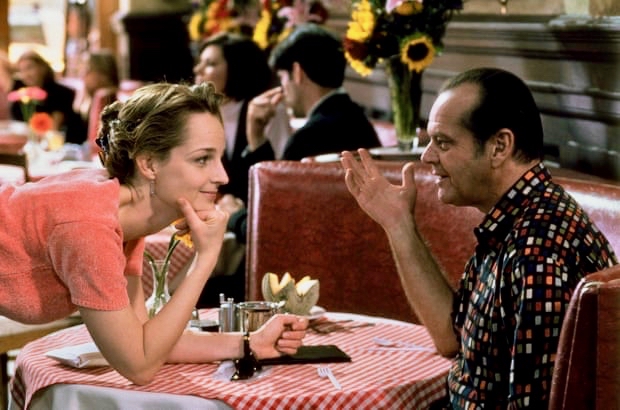 By Ray Bennett
LONDON – When he was a major star, Robin Williams told me where he thought Jack Nicholson stood in the Hollywood hierarchy. 'There's the rest of us,' he said, 'and then there's Jack.'
One of the finest movie actors ever, Nicholson has long been retired but, as he turns 85 today, he remains an indelible and iconic figure. I met him in New York in 1975 at the junket for 'One Flew Over the Cuckoo's Nest' (pictured below).
He appeared in the breakfast room of a fancy Manhattan hotel on a Saturday morning in a baggy brown suit, no tie, his dark shirt collar inside his jacket and dark glasses. He lighted a Marlboro and scrounged a coffee and said,  'You mean you guys actually got up for breakfast?' He cursed lazily, shaking his head. 'I'm wrecked.'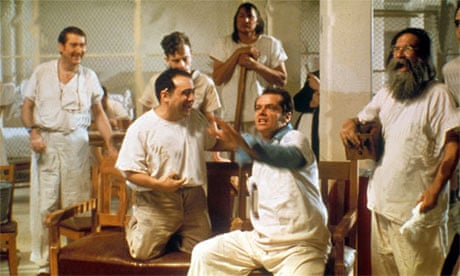 It was the morning after the launch party for Milos Forman's long-awaited film version of the Ken Kesey novel. Nicholson was relaxed knowing that the film was one of the best American movies in years. It was a huge box office hit and earned nine Academy Award nominations with five wins including best picture, best actress for Louise Fletcher and best actor for Nicholson, the first of his three Oscars.
Even back then, the actor knew he had a problem with each movie he made.  Then 38, he had received massive acclaim for his performances as the alcoholic lawyer in 'Easy Rider', the disillusioned pianist in 'Five Easy Pieces', the sarcastic sailor in 'The Last Detail' (below) and the shrewd but gullible  private eye in 'Chinatown'.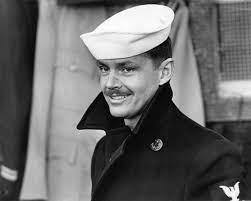 'As you become better known, that is a problem,' he said. 'Audiences tend to have expectations based on what you've done previously and what they know about you. I've been very lucky as an actor. I've thought for a while that it's not to an actor's credit to be too successful too soon. No-one's that good at acting in films until he's done it for a while. In my case, it was learned by doing.'
As a result of not being well-known for much of his career up until then, he said, his instincts were more about the aesthetic of his pictures than the money. 'It's the challenge of what I can with a character that I look for,' he said. 'If you're not growing as an actor, it's not too much fun to do.'
I spoke to Nicholson again when 'As Good As it Gets' (top picture) was up for seven Academy Awards in 1998 including his eleventh nod. The Hollywood Reporter ran a series on the nominees and we asked the actor if he would talk to us. He agreed, but on one condition. He would talk only about his leading lady, Helen Hunt, for whom he had rapturous praise. He spent the entire campaign talking about his co-star from Paul Reiser's TV sitcom 'Mad About You' and he was as persuasive as both of their performances in the picture. They won the film's only two Oscars.
What I especially liked was that while I knew that Nicholson was to call me at some point, when the phone rang and I heard that deep familiar drawl, he said only, 'Ray? Hey. It's Jack.' He didn't to say anything else.
When Nicholson turned 80, I ran a feature about some of his less heralded films that I have enjoyed.