By Ray Bennett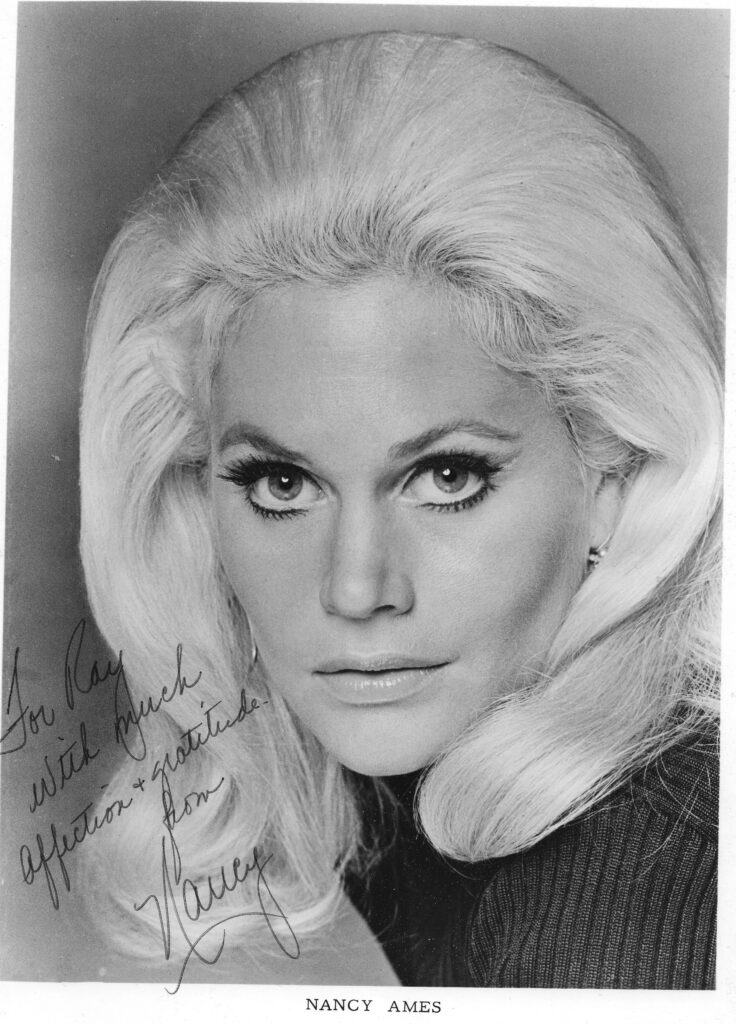 LONDON – American singer Nancy Ames, who turns 85 today, once said she was my biggest fan. It began when I went to interview her for The Windsor Star in Canada and fell in love.
'I'm afraid I've been throwing my favourite four-letter word around,' she told me, her smiling brown eyes surrounded by long golden hair. It was early in her engagement at the Top Hat Supper Club club and the band members were not making her happy. When I saw the show later, they had their act together. You didn't mess about with Nancy Ames.
A beautiful woman with a lovely voice and married happily, she had become famous singing Tom Lehrer songs on the U.S. version of David Frost's satirical TV show 'That Was the Week That Was'. 
'The lady is a remarkable combination of stunning good looks and a head that talks sense,' I wrote in my story. 'She has a way of singing that, if you ever heard mission bells ringing, will give you the very same glow, as the songwriter said.' My review was virtually a love letter.
It ran in the Saturday paper and I was in the office that day when someone from the Top Hat came over to say that Nancy Ames was inviting me to go to her show again that night. 
All dressed up that evening, I went to the nightclub to be greeted by the singer's husband who took me to a prominent seat by the stage. Nancy Ames came out, sang some numbers and then said she wanted to introduce someone to the audience. She said my name and asked me to stand up. 
'Ray wrote the best review I've ever received in my life,' she said as the audience applauded. 'I am his biggest fan.'