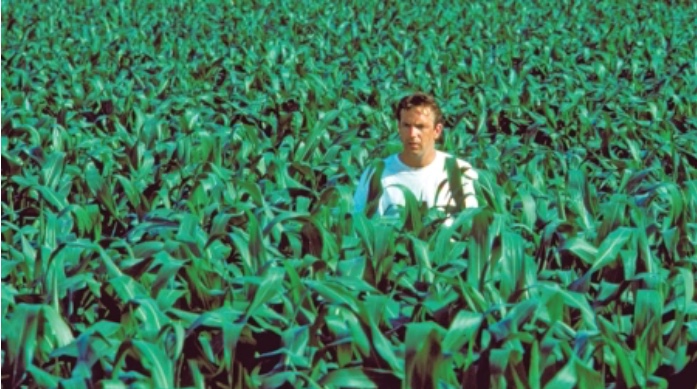 By Ray Bennett
LONDON – From 'The Manchurian Candidate' to 'Ghostbusters' to 'Field of Dreams' and now 'Raymond & Ray', there's always a Ray in the movies and television.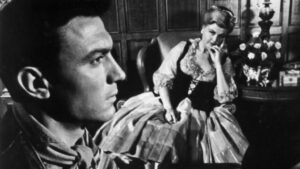 Raymond Shaw was the title character in 'The Manchurian Candidate', played by Laurence Harvey (left) in 1962 and Liev Schreiber in 2004. Dan Aykroyd is Dr. Raymond Stanz in the 'Ghostbusters' franchise (below) and Kevin Costner is Ray Kinsella in 'Field of Dreams' (top picture). Ewan McGregor is Raymond and Ethan Hawke is his brother Ray in director Rodrigo Garcia's new film 'Raymond & Ray'.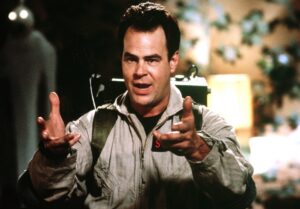 Scriptwriters really like the name and so do actors. In 'The Bucket List', Jack Nicholson turns to Morgan Freeman, playing a man named Carter, and says, 'Mind if I call you Ray? My main man Ray!' I asked Rob Reiner, who directed the picture, why he used that line and he said, 'I don't know. Jack just came out with it.'
Taylor Hackford could have chosen any title for his biopic of Ray Charles with Jamie Foxx but he chose just one word, 'Ray'.
There are a lot of Rays in Tom Cruise pictures. Dustin Hoffman plays his brother Raymond Babbitt in 'Rain Man' (below) and David Strathairn is his brother Ray McDeere in 'The Firm'. Mark Ruffalo plays a cop named Ray Fanning chasing Cruise as a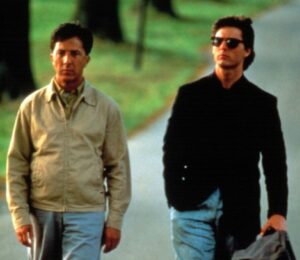 hit man in 'Collateral' in which the killer's first victim is named Ramone. Javier Bardem, who is featured in the film, is married to Penelope Cruse, who plays Raimunda in Pedro Almodovar's 'Volver'. Jonathan Lipnicki is Renée Zellweger's son Ray Boyd in 'Jerry Maguire' and Cruise was a Ray himself – Ray Ferrer – in Steven Spielberg's 'War of the Worlds'.
Michael Keaton is Ray Peyton Sr. in 'Herbie Fully Loaded', Ray Nicolette in 'Out of Sight' and 'Jackie Brown', Ray Kroc in 'The Founder' and Raymond Sellars in the 2014 'RoboCop'.
Gregory Hines was Ray Hughes in 'Running Scared', Raymond Greenwood in 'White Nights' and Ray Kasternak in 'Deal of the Century'.
Many top actors have a Ray in their credits – Harvey Keitel is Ray Donlan in 'Cop Land', Ray Liotta is Ray Sinclair in 'Something Wild', Michael Caine is Ray Say in 'Little Voice', Bob Hoskins is Ray Johnson in 'Last Orders' and Bill Nighy is Ray Simms in 'Still Crazy'.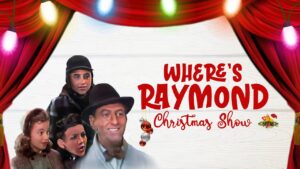 There have been lots of Rays on television. Ray Bolger, the Scarecrow in 'The Wizard of Oz', played Ray Wallace in a Fifites comedy series called 'Where's Raymond?'.
Steve Kanaly played Raymond 'Ray' Krebbs, a ranch hand and illegitimate son of J.R. Ewing on the long-running primetime soap 'Dallas.' Laurence Fishburne was Dr. Raymond 'Ray' Langston on the crime drama 'CSI: Crime Scene Investigation'.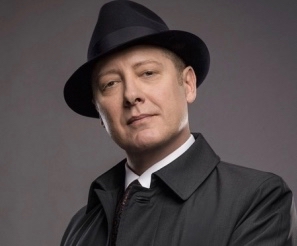 Timothy Olyphant plays ace U.S. marshal Raylan Givens in 'Justified' and James Spader, having played Ray Reardon in a 1993 film titled 'Dream Lover', plays villainous Raymond 'Red' Reddington in the long-running 'The Blacklist' (right). Liev Schreiber returned to the Ray fold in the title role of a criminal fixer in 'Ray Donovan'.
And, of course, Ray Romano played Ray Barone in the popular sitcom 'Everybody Loves Raymond', which says it all.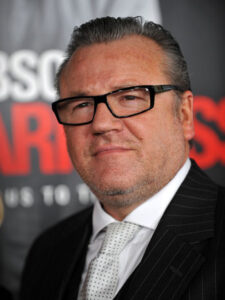 Ray Winstone (left) plays Ray in 'Nil by Mouth' and Ray Kreed in 'Final Cut' and its sequel 'Love, Honour and Obey'. Over drinks at the Southend-on-Sea Film Festival a few years back, Winstone asked me, 'Do you like Raymond?' 
It took me a second or two to realise what he meant. 'Only my other ever called me Raymond,' I replied.
'Mine too,' said Winstone. Throwing his arm around my shoulder, he declared, 'But you and I can call each other Raymond.'
When I've run into him since then, however, he always calls out, 'Raymondo!'