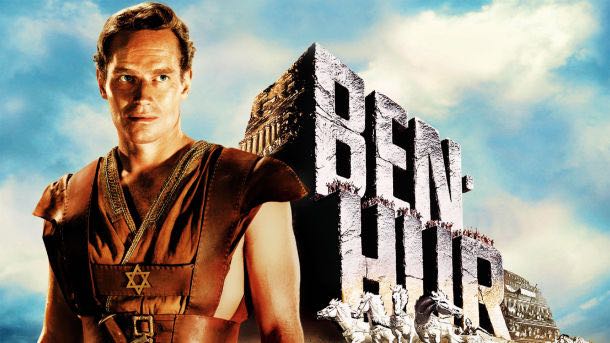 By Ray Bennett
Charlton Heston, who has died aged 83, carved out an honorable place for himself in Hollywood history with his many epics and science-fiction pictures, but too often his sense of humor deserted him and pomposity won out.
I interviewed him on the set of the "Dynasty" spinoff "The Colbys" (pictured below with Stephanie Beacham) in 1985, he told me he had prepared a back story for his character, a stereotype rich man in soap operas of the day.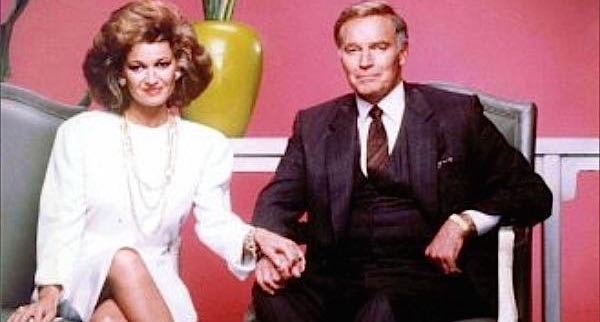 "Jason Colby," he said sonorously, "believes that at the end of each day he should enter his house justified."
Which might have been fine if he'd acknowledged his debt to N. B. Stone and his cowriters who had given the line to Joel McCrea's dying character Steve Judd in the celebrated 1962 Sam Peckinpah western "Ride the High Country."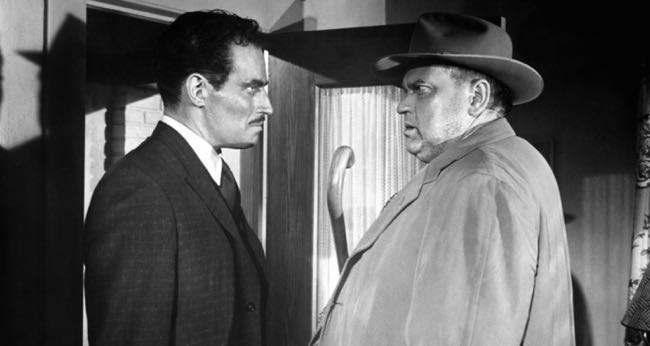 Despite his later politics, you couldn't help liking Heston as a screen icon. In last year's "Man in the Chair," Christopher Plummer's old-time gaffer is watching "Touch of Evil" (above with Orson Welles) and cries out, "You never could act wearing pants, Chuckles." But that wasn't always so.
Heston made some pretty good westerns including Jerry Hopper's "Pony Express" (1953) as Buffalo Bill Cody; William Wyler's 1958 epic "The Big Country" with Gregory Peck; Sam Peckinpah's ill-fated "Major Dundee" (1965); and probably best of all Tom Gries' fine 1968 cowboy tale "Will Penny" (below) as part of a terrific ensemble featuring Joan Hacket, Donald Pleasance, Lee Majors, Bruce Dern, Ben Johnson, Slim Pickens and the great Anthony Zerbe.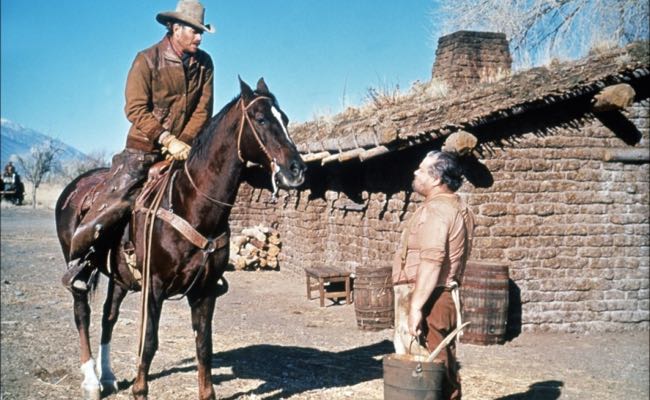 The actor wasn't entirely without a sense of humor. He definitely needed one to take on "The Colbys" even with Barbara Stanwyck, Beacham, Ricardo Montalban, Katharine Ross and Emma Samms.
He showed it best, however, in a wickedly sly performance as Cardinal Richelieu in Richard Lester's splendid "The Three Musketeers" and "The Four Musketeers," although you wonder if Lester hadn't conned him the way Wyler, Gore Vidal and Stephen Boyd evidently did on "Ben-Hur."
The way Vidal tells it in his brilliant memoir "Palimpsest," he rewrote the script to highlight the homoerotic undertones in the relationship of the heroic Ben-Hur and his childhood friend Messala played by Boyd. Heston, apparently, never got the nuances and he later chose to deny that Vidal had anything to do with the screenplay. He had the last laugh, though, when he picked up the 1960 Academy Award for best actor (pictured below with Simone Signoret, who won for best actress in "Room at the Top").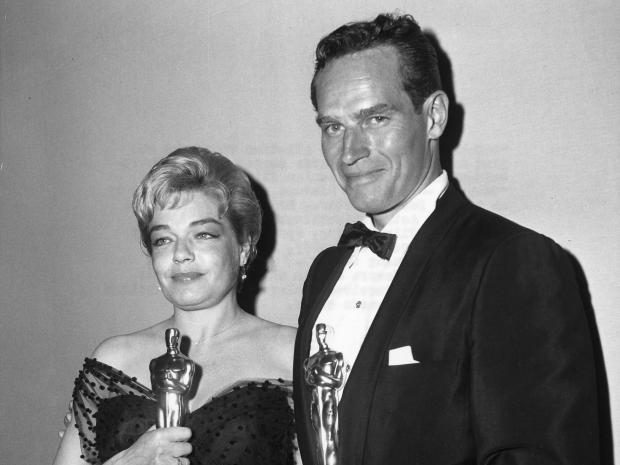 Here's Heston's obituary in the New York Times, and more about 'Palimpsest'