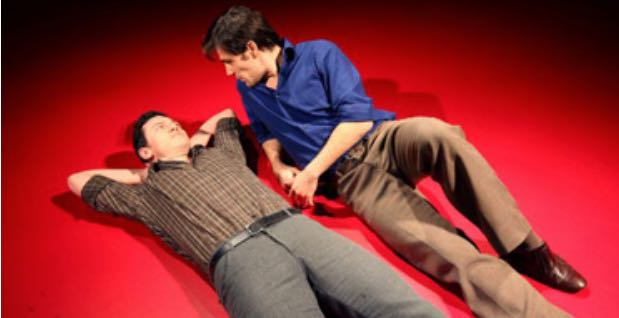 By Ray Bennett
LONDON — Peter Gill's play "Small Change," a tale of two men's boyhood friendship and their missed opportunity for love in a working-class area of Wales in the 1950s, has evocative moments but is rendered in a singular voice and becomes too dense to be engaging.
Michael Grandage directs Luke Evans and Matt Ryan (pictured), Sue Johnston and Lindsey Coulsen in a story of lost passion.
Written in 1976 and revived under the playwright's direction at the Donmar Warehouse, the play features four characters with four chairs on a bare stage. Two mothers and two sons address the audience, painting pictures of harsh times when poverty strikes minds as well as bellies.