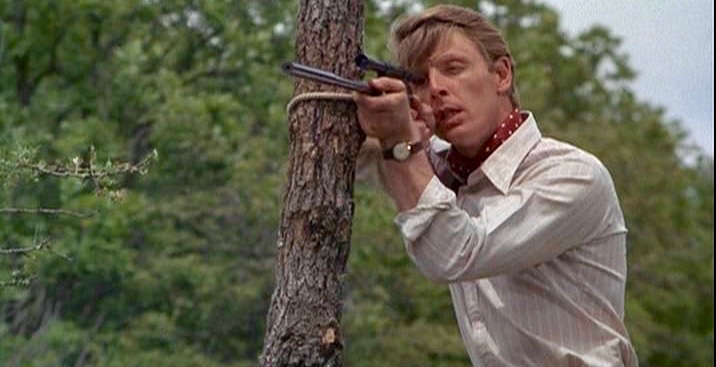 By Ray Bennett
LONDON – English writer Frederick Forsyth, who turns 85 today, has not only written clever and exciting thrillers such as 'Day of the Jackal' (starring Edward Fox, above)  and 'The Odessa file', he's also prescient about world affairs.
In the spring of 1989, the Soviet Union was on the brink of dissolution and Zbigniew Brzeziński, then U.S. National Security Advisor, declared that communism was dead. Many believed the Cold War was over. 'I'm not, I'm afraid, quite that sanguine,' Forsyth told me.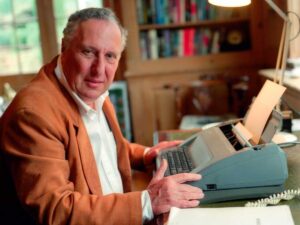 I was talking to him about his latest novel 'The Negotiator' in March of that year. 'The end of communism; the end of the Soviet Union … it's a lovely idea; a lovely thought,' he said. 'Empires don't usually go away that fast. It took the British Empire probaby fifty years to die and that was a fairly graceful death, at least without anything like the French wars.'
Moreover, he noted, the Soviet Union was not an oceanic empire. 'It's easy if the British want to give Cyprus back to the Cypriots because it's a long way away,' he said. 'If, however, you've got a land-based empire and your colonies, so to speak, are on your very borders, that's very different.'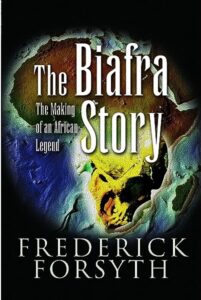 Many of the bordering states, of course, did achieve independence from the Soviets but Forsyth predicted correctly that it was going to be 'a hell of a struggle' to persuade the masters of the Kremlin to give it to them.
'They're just not going to stand by and witness what they would see as the dismemberment of the homeland,' he said. 'It's not going to be over in a puff of smoke. As long as you have dedicated communists in control of Moscow, you're going to get a very high level of scepticism about us in the West. One knows beyond a doubt that there is a school of thought inside the hardest of hardline clubs in Moscow that regards any concession whatever to the west as anathema. They will always be with us. The question is whether or not they ever take charge.'
We know the answer to that and Forsyth's long career as a newspaper reporter and columnist, often for the Daily Express, has ended this week with his retirement. After his third novel, "Dogs of War", was published in 1974, it was reported that he planned to quit writing thrillers. He was quoted as saying, 'Well, that's it. I've done the three I wanted to do. I don't like writing anyway and I'm quitting.'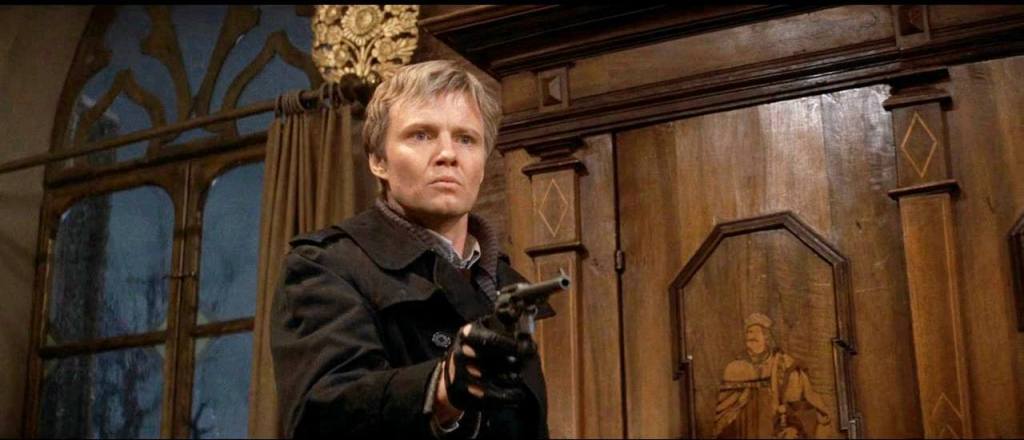 It wasn't quite like that, Forsyth told me. 'I found myself in the summer of 1973, having prepared, researched, written, edited and promoted three novels in forty months, absolutely knackered. When someone asked about a fourth book, I said I had no plans to write any more novels. At the time, I didn't. I was taking a break, taking a rest. I didn't quite say never again; I said no plans. It was five years before I put pen to paper.'
That was in 1978 with 'The Devil's Alternative' and he went on to write more than a dozen more. An RAF pilot during World War II, he became a reporter for Reuters and the BBC with stories including an attempted assassination of then French president Charles de Gaulle, which inspired him later to write 'Day of the Jackal'. He gained fame as a freelancer covering the civil war involving Nigeria and Biafra and with a non-fiction book titled 'The Biafra Story' published in 1969. Then he turned to fiction.
'As far as I was concerned, the whole "Jackal" phenomenon was a total surprise, a real turn-up for the books,' he said. 'I more or less dashed it off in a space between assignments, as I thought to make a few quick quid and get back to journalism. It just took off and the sums involved were such that I'd have been crazy to go on working for pennies when people were waving contracts at me.'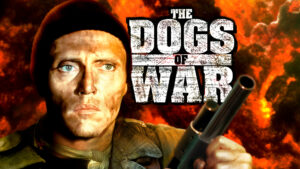 His first three books were all made into movies. Veteran British director Ronald Neame made 'The Odessa File', starring Jon Voight (pictured above) and Maximilian Schell. John Irwin, known best for the TV miniseries 'Tinker, Tailor, Soldier, Spy' made 'The Dogs of War' with Christopher Walken and Tom Berenger.
I'd heard that Forsyth hated the film version of 'Dogs of War' and he said, 'Yeah, well, no need to deny it.' He loved what Austrian filmmaker Fred Zinnemann, who was nominated for nine Academy Awards as best director and won three, did with 'Day of the Jackal' starring Fox and Michael Lonsdale.
'I think it's universal: it's a wonderful film,' Forsyth told me. 'Zinnemann, who's obviously a giant in film, really stuck closer to the story than anyone else ever bothered to do. The guys who snafued it were the ones who rewrote their own stories.' What about John Mackenzie's 'The Fourth Protocol' with Michael Caine and Pierce Brosnan? 'Well, I produced that one,' he said. 'It's alright. Not as good as "Day of the Jackal".'