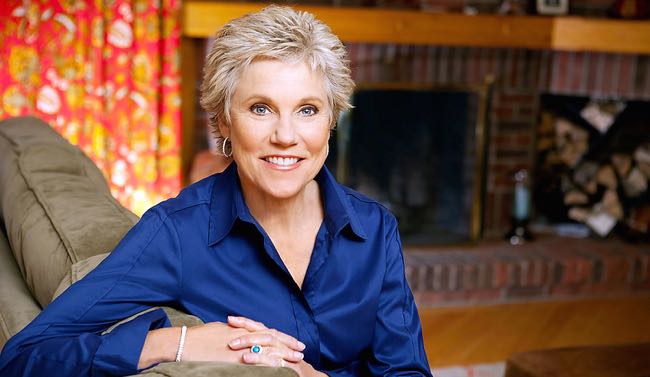 By Ray Bennett
LONDON – One of Canada's most successful singers, Anne Murray, who turns 70 today, became a huge international entertainer but she told me two things had made her nervous – performing in Las Vegas and at the Quebec Winter Carnival.
Murray had plenty of hits after "Snowbird" in 1970 became the first recording by a Canadian artist to go gold in the United States. She became a regular on "The Glen Campbell Goodtime Hour" and Burt Reynolds, who was a big fan, talked about her often on Johnny Carson's "The Tonight Show". Hits followed throughout the following decades including "He Still Thinks I Care", Lennon & McCartney's "You Won't See Me", "You Needed Me", "Shadows in the Moonlight", and "A Little Good News".
Murray was a major attraction in Las Vegas and when I saw her perform in the Riviera Hotel's Flamingo Room in 1983 with a tight seven-piece band behind her, she sang a string of hits and commanded the stage with an easy line of patter.
It didn't start out that way. "Vegas sharpens the tools," she told me. She had been playing the Riviera for two weeks every year since 1978: "The first time I played here, I was so scared that I couldn't eat. I lost 10 pounds in two weeks. Couldn't even get soup down before the show. But I made myself go back, over and over, until I got it right. Now, I can't think of anything that would intimidate me."
She did have concerns, though, ahead of two concerts she taped in Quebec City that winter for a CBS and CBC television special. The next time I saw her she had left her glittering Vegas garb at home in favour of a down jacket and army-issue boots. It was Winter Carnival time and Murray was nervous.
"I was very reticent to be involved in it," she told me, "because I thought, 'These people don't know who the hell I am', and I didn't want to be embarrassed. I was worried about that English-French vibe that I've gotten in Montreal many times. I've tried to speak French on TV shows and such in Montreal and they just laugh at you. It's horrible when you're doing your best to try."
It turned out to be as easy as a Las Vegas catwalk: "I walked up there and the place went wild. I don't know why I didn't think people in Quebec knew who I was. I just assumed they didn't because I thought they listened to French singers and I've never recorded in French. But they surprised me; they couldn't have been nicer."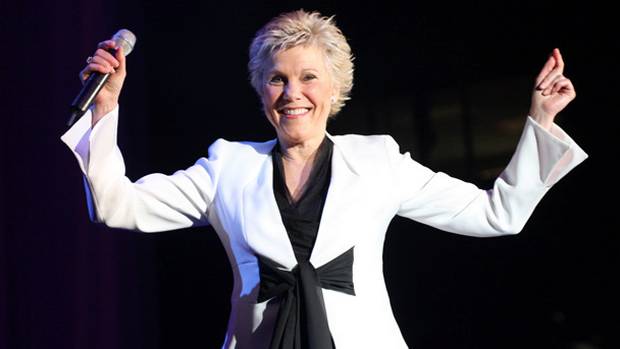 Dionne Warwick was a guest on the special along with Glen Campbell, who flew in from a California golf tournament to stand in the snow with Murray as peewee hockey players skated around them as they sang "Mamas, Don't Let Your Babies Grow Up to Be Hockey Players". The singer's longtime producer, Alan Thicke (who also was a talk show host), wrote special lyrics for the Ed and Patsy Bruce country song.
Despite all her success, Murray seemed very down to earth. Thicke, who had written eight TV specials for Murray, also contrived to have her shimmy down a huge slide at Quebec's Palais des Enfants. "It was cold enough doing the song with Glen and the kids," she told me. "Their mothers finally took them home. We had one more shot to do but they left and I don't blame them. They were freezing."
She still had to do the slide. "It's huge and you get on, just on your bum, and you come down. Well, first of all, I don't like heights, and it seemed I had to climb 50-feet. Three-year-olds are whipping up, no problem, but me, I'm a nervous wreck. I put a piece of cardboard under me and I came down with a kid on my lap. The look on my face is one of sheer terror."
Ten minutes before showtime at Quebec's Grand Theatre, in the closest dressing room at the side of the stage, Murray has on a white terry-cloth robe and brown ankle socks.
Suddenly, it's curtain time and the singer appears in her dazzling Vegas outfit as she steps over cables and strides to the stage.
Thick calls out to her: "Sing like Anne Murray!"
"I'll do my best," she says.
That's all it took.