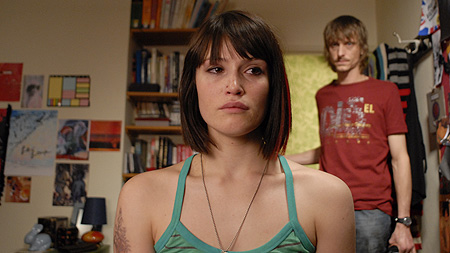 By Ray Bennett
LONDON — Suicide is played for laughs in Jonathan Gershfield's odd little British film "Three and Out," in which a subway train driver is told that if a third person goes under his wheels in a month he can retire with a huge payoff.
Mackenzie Crook stars as the frustrated train driver who stumbles upon a man named Paul (Colm Meaney) who has decided, after a life as a wastrel, to do himself in.
Part black comedy and part family drama, the film's dodgy setup undermines what becomes an involving story with appealing stars as the unlikely duo travel north to find Paul's ex-wife (Imelda Staunton) and daughter (Gemma Arterton, pictured with Crook).
The film is quirky enough to spark some interest beyond home shores but is more likely to thrive on DVD.