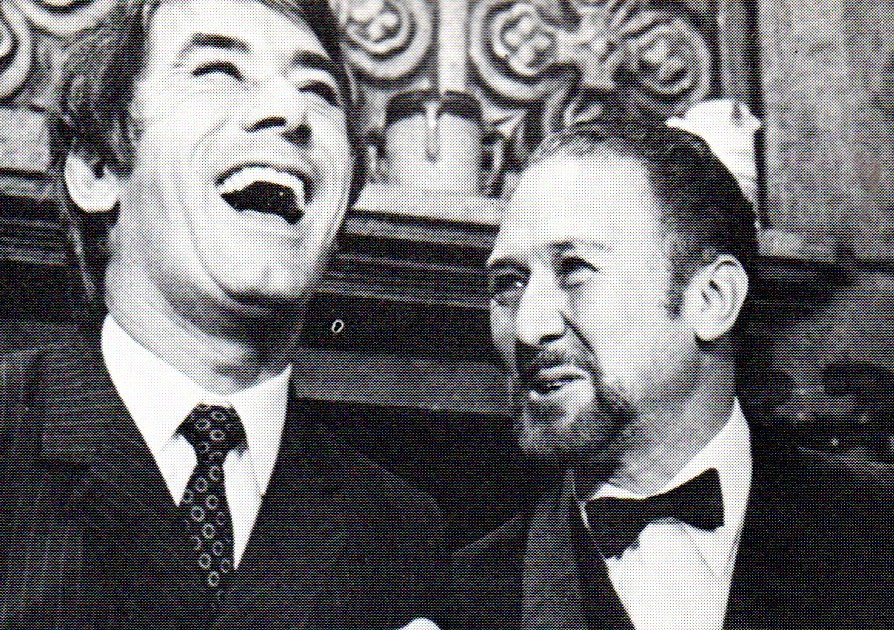 By Ray Bennett
LONDON – British actor Anthony Quayle, who was born on this day in 1913, was instrumental in the enormous success of the stage thriller 'Sleuth!', and he was angry about being ignored for the hit first film version.
Written by Anthony Shaffer, the play was really Quayle's baby. A knight of the English stage, he had a great many credits on stage and screen including films such as 'Lawrence of Arabia', 'Ice Cold in Alex' and 'Anne of the Thousand Days' for which he was nominated for the Academy Award for best supporting actor playing Cardinal Wolsey (with Richard Burton as Henry VIII, below).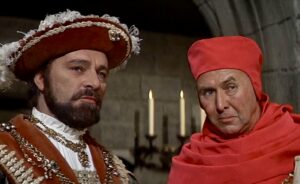 He told me he had found Shaffer's play in a pile of manuscripts in the living room of his friend and fellow actor Ralph Richardson, who dismissed it as 'a rather long mystery'.
Quayle asked if he could read it and saw immediately that it had potential if it were edited tightly. Working with Shaffer, he developed what appeared eventually on stage and came up with the title. 
He originated the role of deviously criminal author Andrew Wyke playing opposite Keith Baxter (top) in London's West End and on Broadway where they each received the Drama Desk Award for Outstanding Performance. 'Sleuth!' won the 1971 Tony Award for Best Play.
Quayle had been with the play for more than two years when Joseph Mankiewicz cast Laurence Olivier as Andrew Wyke in his film adaptation. I asked Quayle if it was any consolation that they had cast the Oscar-winning actor who was regarded as one of the greatest actors of all time. 
Quayle's very proper English manner disappeared as he snarled, 'No! It's my fucking role!'
He did me an enormous favour during that interview with him in a Windsor hotel room in 1972. He was about to rejoin the touring production after leaving the States in order to renew his visa. With the show on in Detroit, he was across the river in Canada for more rehearsals with the cast. 
I asked him how that worked in a small hotel room and he said, 'Have you seen the play?' Not yet, I said. 'Ah, well then, we just get together for a read-through rather than any actual rehearsals.' 
Anyone who has seen 'Sleuth!' or the two movie versions will know the secret he kept from me so generously.