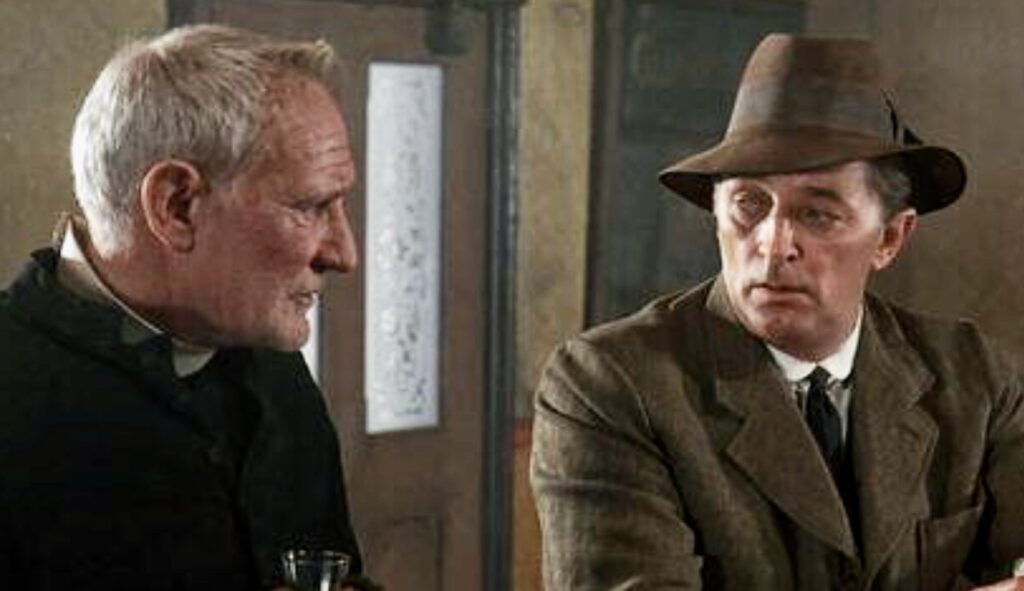 By Ray Bennett
LONDON – 'Nonsense,' said English actor Trevor Howard. I had asked him if all the tales of him being a hellraiser were true. 'Well, of course, one used to make noise when one was much younger but that's a very silly term, hellraiser. I don't mind living with it; it's not a bad image. But it conjures up to those who don't know that you go out, get stoned and hit people in the bar. Well, I've never done that in my life.'
Born on this day in 1913, Howard was 64 when I interviewed him in Toronto in 1977. He had a craggy, well-lived visage and notwithstanding his oftem stiff-upper-lip portrayals in countless films, he was known throughout his career as a charter member of a roistering group of actors that included Errol Fynn, Peter Finch and Robert Mitchum. He died of cirrhosis of the liver in January 1988.
Howard co-starred with Mitchum in Guy Hamilton's 1964 war picture 'Man in the Middle'  as well as David Lean's epic 'Ryan's Daughter' (top) in 1970. He and his wife, actress Helen Cherry whom he married in 1944, remained friends with the American star. 'We're pretty close with the Mitchums,' he told me. 'He is one of the nicest guys but he likes to be known as not being a nice guy, that's the sort of image he has. But he's very nice, the most relaxed man you could possibly know.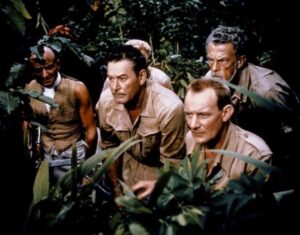 'Finchy and I have been close but I haven't seen him in years. I've got many, many friends in the business. I don't have any enemies. I've no time for them. I just get out of the way. I can't be bothered with people I don't want to know.'
Errol Flynn was a co-star with Juliette Greco and Orson Wells in 'The Roots of Heaven' (above) an anti-game-hunting film directed by John Huston on location in what was then French Equatorial Africa in 1958. 'It was Flynn's last picture,' Howard said, 'and he was as quiet as a mouse. Of course, he'd had two heart attacks and he was taking things very quietly but he was a real gent. I liked him. I never knew him in his younger days but no doubt he deserved his reputation. I think I have more stories of Errol Flynn that he ever put in his book 'My Wicked, Wicked Ways".'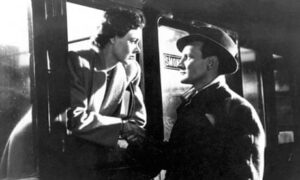 Son of a Lloyds of London underwriter, Howard studied at the Royal Academy of Dramatic art and after a wartime stint in the army, he appeared on stage and then began to work in movies. He made his mark in his third picture, 'Brief Encounter', in 1945. Written by Noel Coward, directed by David Lean and co-starring Celia Johnson (left) it remains a highly acclaimed classic. 
Just four years later, he starred in another film that ranks as one of the best ever made – 'The Third Man', written by Graham Greene, directed by Carol Reed and co-starring Joseph Cotten (pictured with Howard below) , Alida Valli and Orson Welles.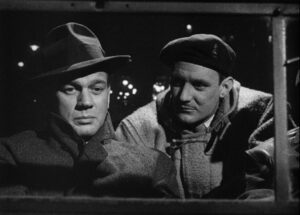 Other memorable outings included 'The Heart of the Matter, based on the Graham Greene novel; 'The Cockleshell Heroes', directed by co-star José Ferrer; 'The Key' directed by Carol Reed and co-starring William Holden and Sophia Loren, for which he was named Best British Actor at the BAFTA film awards; 'Sons and Lovers' based on the D.H.Lawrence novel directed by Jack Cardiff for which he earned an Oscar nomination as best actor; 'Von Ryan's Express' directed by Mark Robson and co-starring Frank Sinatra and 'Ryan's Daughter', directed by David Lean and co-starring Robert Mitchum, Sarah Miles and John Mills. 
He also made a good number of clunkers but he told me, 'If you ask me to look back, which I don't do much – I'm not ashamed of it but one should really look forward. Looking back, I'm perfectly happy with what we did. Everything belongs to its certain era and I think if one made those pictures again one wouldn't do them exactly the same but you don't get too many of those sort of scripts.'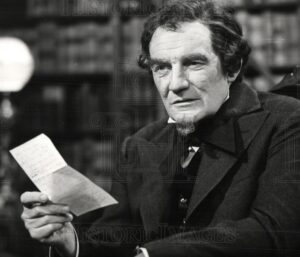 His most satisfying achievements, he said, were in playing characters entirely different from himself such as the nineteenth century U.K. prime minister in George Schaefer's 1963 TV-movie 'Mr. Disraeili' (left).
'No one in the world would cast me as Disraeli,' Howard said. 'When I told John Gielgud, who'd played him more times than I can think of, he said, "Oh, my dear boy, you couldn't possibly play Disraeil". But I got an Emmy for it. That gave me satisfaction because it was difficult for me as it was totally against my makeup.' 
For the same reason, he was proud of his portrayal of the Abbot in Jack Gold's 1973 television play 'Catholics' based on the Brian Moore novel. 'That gave me a lot of satisfaction because – perhaps I shouldn't say this – because it wasn't too far from "The Heart of the Matter", which is another favourite of mine. It's harder to play a good man, a priest or something, than it is to play some dead-eyed villain, which anyone can do. Well, I shoudn't say anybody but it's much easier to play the baddy.'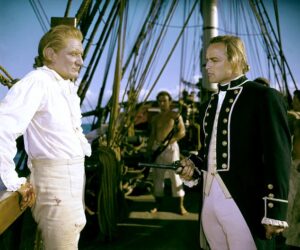 He liked the speed in which 'Catholics' was made. 'When you think of some things, like "Ryan's Daughter', which take a year – "Ryan's Daughter" would have been a better film made in three months, in my opinion – to make "Catholics" in three weeks, right on the dot, was a great achievement. Had it the money to go on and take three months it wouldn't have been so good. It had a good script, a fine director and a compact unit. That's the way to do it if you can, It's not always that easy. I loathe to sit around waiting as I had to all that time with "Ryan's Daughter". You can't get any satisfaction out of that whatever the result."
'Mutiny on the Bounty' was another film that took an endless amount of time to make and almost ruined M-G-M in the process. Howard played Captain Bligh opposite Marlon Brando as Fletcher Christian (above). 'I did not enjoy it,' said Howard. 'We never had a script to start with. It had to be sent down from L.A. every day by cable. Carol Reed, the director, left because there should have been a conflict between Bligh and Christian. Carol wasn't going to have his name on a thing that wasn't his. There should have been the manace of Bligh coming back but I was killed off half way through.'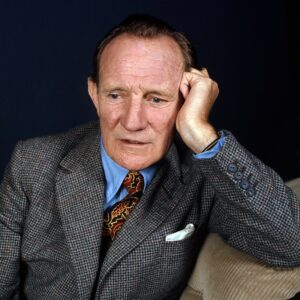 When I spoke to Howard, he was playing an ageing movie director in a new play by French dramatist Jean Anouilh titled 'The Scenario' at the Royal Alexandra Theatre in Toronto. He took the part at the direct request of the playwright but he said he had no interest in taking it on elsewhere. He did hope to return to Toronto in 'The Father', which he said was Strindberg's best play and in which he had performed before. He had abandoned a long-standing desire to play King Lear onstage – 'Everybody's doing it now like mad'.
Before closing the interview in Howard's Toronto hotel suite, U couldn't resist asking if he had seen the disastrous recent TV version of 'Brief Encounter' with Richard Burton and Sophia Loren. He cocked an eyebrow and growled, 'Probably not his fault, you know. No, I didn't see it.'