By Ray Bennett
CANNES – As usual, Woody Allen has scored his new movie, "Vicky Cristina Barcelona" (which stars Penelope Cruz, left) with synch tracks but instead of the American standards that accompany his Manhattan movies, this time he's gone Spanish and it worked out just fine.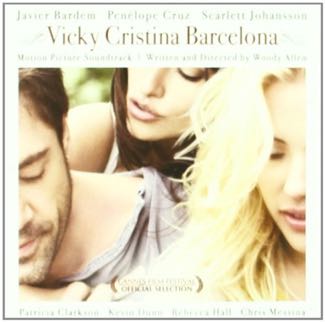 The title track, "Barcelona," is by Giulia y Los Tellarini, Maik Alemany, Alejandro Mazzoni and Jens Neumaier and performed by Tellarini with Pablo Diaz-Reixas, Xavier Tort and Jordi Llobet. Allen says in the film's production notes that the song came along out of the blue:
"People send me music all the time but I rarely get a chance to listen to anything. One morning, as I was running out to go to the set, I grabbed it without even opening it and listened to it in the car on the way to the location. And I said, 'Hey, this is great! This is exactly what I want for the movie.' And it worked out well for everyone. They were grateful we were using their music and my producer was happy that we weren't using something that would cost a lot of money like a George Gerswin song!"
Tellarini performs another of his group's songs, "La rey Del Retiro," in the picture, which also features a couple of tracks by the Biel Ballester Trio with Leo Hipaucha & Graci Pedro, "When I Was a Boy" and "Your Shining Eyes."
Other music includes "Gorrion" and "Entre Las Olas," written and played by Juan Serrano; "Asturias," written by Isaac Albeniz and played by Juan Quesada; "Entre Dos Aguas," performed by Paco de Lucia and written by the artist and Jose Torregrosa; "El Noi de la Mare," a traditional Catalonian folk song arranged for classical guitar by Miguel Llobet and Andres Segovia and performed by Muriel Anderson; "Big Brother," written by Stephane Wrembel and performed by his trio with special guest David Grisman; and almost inevitably "Granada," composed by Isaac Albeniz and performed by Emilio de Benito.
The film screened at the Festival de Cannes and is due for release in the fall.