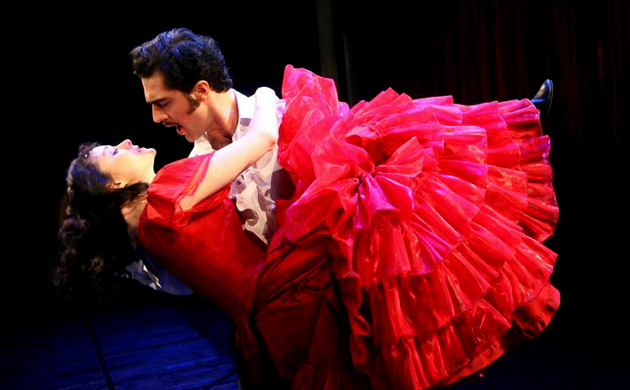 By Ray Bennett
LONDON — To no one's great surprise, Trevor Nunn's West End production of a new musical version of "Gone With the Wind" will soon be just that and plans for a New York production have been shelved.
The show, which took a critical drubbing following its world premiere on April 5, has failed to attract substantial U.K. audiences and will close this month after just 79 performances.
There will be no tomorrow for Margaret Martin's adaptation of the Margaret Mitchell novel after Saturday June 14 although producer Aldo Scrofani insists the show has its fans. "Despite the critical response, the company have enjoyed much praise from audience members during our run and for that we are grateful," he said.
Announcing what he called a difficult decision to close the production, Scrofani said: "Plans for a New York production are currently on hold but in the meantime we are pursuing various options that have been presented to us from interested parties worldwide."
A show can sometimes thrive when it cuts and runs, witness "The Lord of the Rings," which failed in Toronto but was revamped and has survived at the Theatre Royal Drury Lane since May 2007. It will run at least through July 19. But fans of big musicals are spoilt for choice in London.
Competition in the West End is fierce with several top-flight productions enjoying profitable runs including "Billy Elliot" at the Victoria Palace; "Hairspray" at the Shaftesbury; "Jersey Boys" at the Prince Edward; "The Lion King" at the Lyceum; and "The Sound of Music" at the London Palladium.
Other long-running musicals in town appealing to a wide range of taste include "Avenue Q," "Blood Brothers," "Buddy," "Cabaret," "Chicago," "Grease," "Les Miserables," "Mamma Mia," "Spamalot," "Stomp," "The Phantom of the Opera," "We Will Rock You" and "Wicked."
There are plenty more to come. Joining the just-opened "Marguerite" at the Theatre Royal Haymarket and "Dickens Unplugged" at the Comedy, will be "Disney's High School Musical," "Edward Scissorhands," "Zorro the Musical" and, at year's end, a revival of Lionel Bart's "Oliver!" starring Rowan Atkinson ("Mr. Bean") as Fagin.
This story appeared in The Hollywood Reporter.